Telangana Railway Ministry Approves 15 Final Surveys for New Lines
01 Sep 2023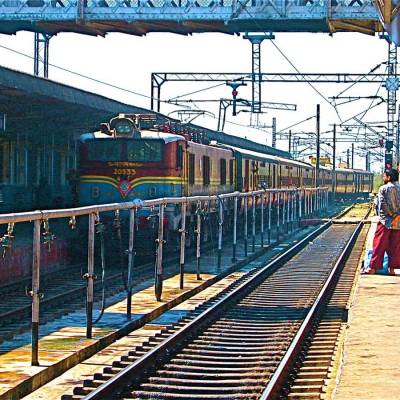 The Ministry of Railways in Telangana has recently given its approval for around 15 final location surveys for the construction of new railway lines. This decision is a significant step towards enhancing the transportation infrastructure in the state and improving connectivity for both passengers and freight.
The approval for these final location surveys is an important process that precedes the construction and development of new railway lines. During these surveys, various factors are meticulously examined, including the alignment feasibility, cost estimation, environmental impact, and potential benefits of the proposed railway lines. These surveys play a crucial role in ensuring that the selected routes are viable and feasible for the establishment of new railway tracks.
With the green signal for the final location surveys, the Telangana Rail Ministry aims to identify the most suitable routes for these new railway lines, considering factors such as existing transportation network, passenger demand, industrial areas, and geographical advantages. This meticulous planning is crucial to maximize the benefits of these new railway lines in terms of connectivity and economic development.
Once the final locations are determined and approved based on the survey results, the Rail Ministry will proceed with the detailed project planning and funding allocation for the construction of the new railway lines. This process involves finalizing the technical specifications, acquiring land, and securing necessary clearances from relevant authorities.
The establishment of these new railway lines is expected to greatly enhance the connectivity within Telangana and with other parts of the country. It will not only enable faster and more efficient transportation of passengers but also facilitate the movement of goods, boosting trade and commerce in the region. Additionally, these new railway lines can help alleviate congestion on existing routes, reducing travel time and increasing the overall efficiency of the rail network.
Moreover, the improved rail infrastructure will also have a positive impact on the overall socio-economic development of Telangana. It will attract investment, create employment opportunities, and promote tourism by providing better access to various tourist destinations within the state.
The Ministry of Railways is committed to prioritizing the development of new railway lines and expanding the existing network in Telangana. By sanctioning these 15 final location surveys, the ministry has taken a significant step towards realizing this vision. The state government and the Rail Ministry are working in tandem to ensure that the survey results are executed efficiently and that the construction of the new railway lines commence at the earliest.
In conclusion, the approval of 15 final location surveys by the Telangana Ministry of Railways for the construction of new railway lines is a positive development that will greatly benefit the state. It reflects the government's commitment to improving connectivity and fostering economic growth through enhanced rail infrastructure.
Related Stories