This solution can tackle the lack of skilled labour
01 Feb 2023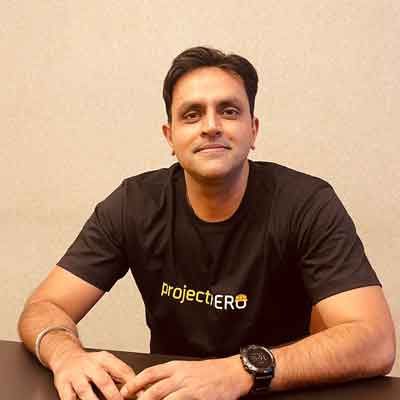 The shortage of skilled labour in construction has been one of the biggest challenges in the industry. Despite the booming growth, companies are still struggling to fill key roles on the job site and, as a result, are at risk of missing out on jobs or extending project timelines. Construction managers in India complain about the difficulty of getting enough qualified workers.
Tackling this critical issue is a Bengaluru-based startup, ProjectHero that aims to provide a platform for workers from across the country and reduce time and cost overruns owing to the lack of manpower.
The idea for ProjectHero came about when its founders were trying to solve their own problems. Satya Vyas, CEO, ProjectHero, and the cofounders were running a general contracting business focusing on office interiors and managing about 500 workers at the time. But the business hit a snag as the lockdown came in and people stopped going to offices altogether. At this point, hindsight offered a key realisation. "We realised we were losing an immense amount of money because of selecting the wrong subcontractors or not being able to supply the required manpower onsite," shares Vyas. "We dug deeper only to find that general contractors, subcontractors and workers were operating in silos. There was no common platform for the three entities to coexist." He points out that price and quality discovery for the right contractor and worker was an issue.
In that vein, the construction industry is extremely informal in terms of worker management, order bidding and the discovery of work onsite; these were all done through word of mouth and referrals. "There was no work history or formal portfolios, allowing people to get away with doing sub-par work," he adds. "Along with this, we also saw smartphone penetration and data consumption go through the roof. These were some factors that contributed to us developing ProjectHero; it was the right time for us."
To read the full story, CLICK HERE.
Related Stories