Trends in demand for paint and gaps in the product line-up
01 Sep 2021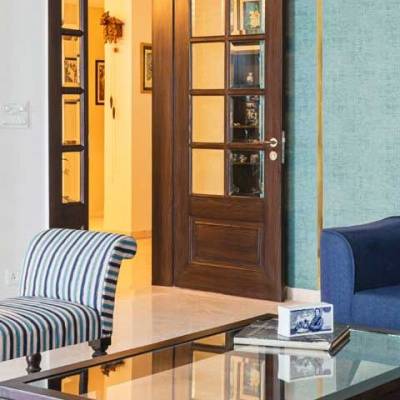 Paint is the newest addition to the features of real estate that help attract buyers—and rightly so. "Paints are an important aspect of any building as their usage is not only concerned with aesthetics, which is paramount, but they are also designed to protect a building from fungus, algae, weathering, etc," explains Architect Indrajit Kembhavi of Kembhavi Architects.
Customers are increasingly viewing the quality of paint as a differentiator, especially in the residential segment, opines Namrata Mehra, Head of Design, Marketing & Customer Centricity, Vikhroli; Lead, CSR & Sustainability, Godrej Properties. "So, we are looking at mandating the quality and specifications of paint as a part of segment-level standardisation."
What's available?
Exterior paints range from simple cement-based paints going all the way to weather-protective acrylic emulsion paints, which are manufactured using specialised additives to provide all-weather protection and prevent thermal gain, says Kembhavi.
Interior paints vary from oil-based distempers to acrylic emulsion silky finish paints that offer extremely fine finished surfaces and are washable, he continues.
Click here to know more…
Related Stories