UltraTech keen to take over JP Super despite new deal
01 May 2023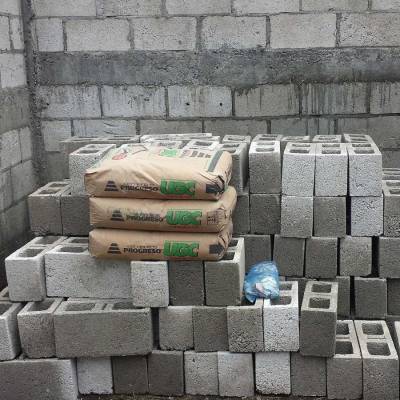 UltraTech Cement is "keen to take over" Jaiprakash Associates' Dalla Super cement asset in Uttar Pradesh, once the arbitration process is complete, according to Atul Daga, executive director and CFO at UltraTech. The Dalla asset has a 2.3 million tonne clinker capacity and a limestone mine capacity of 100 million tonnes, and was part of a larger cement deal that UltraTech agreed to buy from Jaiprakash Associates in 2016.
Jaiprakash Associates has already entered into an agreement with Dalmia Cement Bharat for the Dalla asset, for which Dalmia Cement has executed a definitive agreement to acquire JP Super for INR 1,500 crore and expenses of up to INR 190 crore. However, the agreement is "subject to clearances and approvals, including the final outcome of the pending arbitration between Jaiprakash Associates and UltraTech," says Dalmia Cement.
The arbitration between the two companies centres on the failed redemption of redeemable preference shares (RPS) of INR 1,000 crore issued by UltraTech in favour of Jaiprakash Associates in June 2017. The shares were placed in an escrow and subject to certain precedents related to the Dalla Super deal. UltraTech claims that the redemption failed due to inaction on the part of Jaiprakash Associates in signing the joint instruction notice, while Jaiprakash Associates argues that "UltraTech's right to obtain the transfer and vesting of Jaypee Super Plant of Jaiprakash Associates along with the mines under Blocks 1, 2, 3 & 4 in Sonebhadra, Uttar Pradesh, stands ceased," due to UltraTech's failure to redeem the RPS issued in its favour and its failure to exercise the option to waive the fulfilment of relevant conditions within the permissible time.
Jaiprakash Associates announced a fresh deal for the assets with Dalmia Cement in December 2022, as part of a larger deal worth an enterprise value of INR 5,666 crore. The definitive agreements were signed in April, with Dalmia Bharat executing the deal in three tranches, with the third tranche comprising the Dalla asset.
According to analysts with Asian Markets Securities, the Dalla asset is important for its access to limestone reserves. "Uttar Pradesh doesn't have limestone except Super Dalla complex of UltraTech Cement (erstwhile with Jaiprakash Associates) and hence, no additional clinker capacity can be set up," they say. Analysts note that the deal is crucial for Dalmia Cement due to similar clinker-related reasons.
Also Read
Asian Paints' net profit increased by 44%
Noida authority team to visit Gujarat & Haryana


Related Stories