Union Cabinet Approval for Gurgaon Metro Boosts Real Estate Sector
01 Jun 2023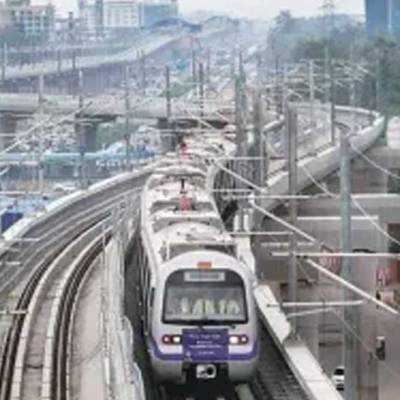 Industry experts believe that the Union Cabinet's approval for metro connectivity between HUDA City Centre and Cyber City in Gurgaon will have a positive impact on the region's real estate sector. The approved project entails a 28.50 km line with 27 stations, and it is estimated to cost Rs 54.52 billion.
Pradeep Aggarwal, Founder & Chairman of Signature Global (India), emphasized the significance of this development for the real estate sector around the Dwarka Expressway and New Gurgaon. He stated that the metro connectivity would provide a substantial boost to the area's infrastructure, creating investment opportunities and generating employment.
The project is scheduled to be completed within four years from the date of sanction, and it will be executed by the Harayana Mass Rapid Transport Corporation Limited (HMRTC), which will be established as a 50:50 Special Purpose Vehicle (SPV) of the Government of India and Government of Haryana.
According to Mohit Jain, Managing Director of Krisumi Corporation, the Central Peripheral Road along Dwarka Expressway has experienced remarkable growth in recent years. With the completion of the expressway approaching and the announcement of metro connectivity, the demand for residential properties is expected to surge among both end users and investors.
The improved connectivity and integration resulting from the metro project will benefit not only commuters in Gurugram and Dwarka but also enhance investment opportunities in the growing areas near Dwarka Expressway. This is likely to increase the region's appeal to homebuyers and companies alike.
Vivek Singhal, CEO of Smartworld Developers, highlighted the potential for infrastructure development and new avenues for real estate investment that will arise from these developments. He described it as an exciting time for those interested in the real estate market.
Ravish Kapoor, Managing Director of Elan, emphasized that with the nearing completion of Dwarka Expressway, the additional metro connectivity positions it as the most promising micro market in Gurugram. This is expected to attract homebuyers and investors looking for a vibrant and well-connected community.
The metro line, with its 27 elevated stations, will improve operational efficiency and alleviate congestion. It will bridge both old and new areas, fostering connectivity and development.
Santosh Agarwal, Executive Director and CFO of Alpha Corp, highlighted the line's connection to the Indian Railway network and plans for integration with the IGI airport. He emphasized that this would enhance convenience and connectivity, ensuring efficient transportation and boosting the potential of areas like Dwarka Expressway, which have a mix of residential and commercial setups.
Dwarka Expressway already boasts significant projects and development, and the arrival of the metro is expected to further invigorate the entire area, propelling Gurugram to new levels of success and prosperity, as stated by Gaurav Bhalla, Managing Director of Vatika Group.
Related Stories