Urban challenges in the Gateway to South India
01 Apr 2023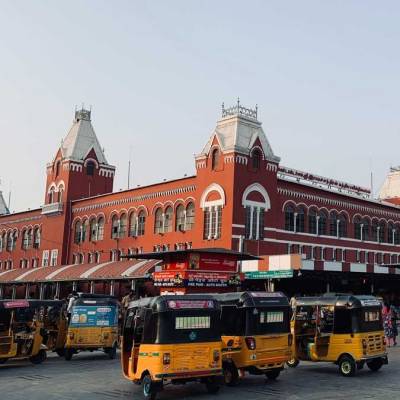 On India's east coast the bustling city of Chennai, the capital of Tamil Nadu, has a rich history and cultural heritage. Well known for its beaches, historic buildings and mouth-watering food, the city serves as a significant centre for trade, commerce and education and draws visitors from across the nation and overseas. Regardless of its many advantages, Chennai suffers a number of urban problems, including air pollution, water scarcity and traffic congestion.
Despite the persistent issues, Chennai has a lot going in its favour. As R Ramkumar, Managing Director, RPC Realty, says, "Chennai has been growing steadily at a rate of 10 to 12 per cent per year. With the influx of white-collar jobs and the development of numerous IT companies, the growth has been significant. The city's infrastructure is also a plus point, as it has been well addressed. There are currently plans for a new express highway, the Bangalore-Chennai Express Highway, which is expected to have industrial corridors that will create a lot of opportunities. Chennai is the largest car manufacturer in India, producing almost three cars per minute, making it one of the 10 major automobile hubs in the world, much like Detroit. It accounts for approximately one-third of the automobiles required in the Indian market. Although Chennai is a culturally rich city, it is now turning towards manufacturing, IT, pharmaceuticals and related growth, as the city produces a skilled workforce and has supportive infrastructure for any industry. A new greenfield airport is also being built close to Chennai, which will add more value to the city's infrastructure."
Such developments have had a positive impact on real estate. Pointing out the most desired areas for the residential segment, Rajendra Joshi, Executive Director, Alliance Group,says, "One good area to own a residence in Chennai is OMR [Old Mahabalipuram Road]. Another area developing rapidly is GST [Grand Southern Trunk Road], which is connected to South Chennai and OMR, with good infrastructure and roads. Likewise, we are seeing a lot of traction and demand for residential properties in areas like Guduvancheri, Urapakkam and Chengalpattu..."
To read the full story, CLICK HERE.
Related Stories