Visakhapatnam Smart City reveals innovative park project
01 Aug 2023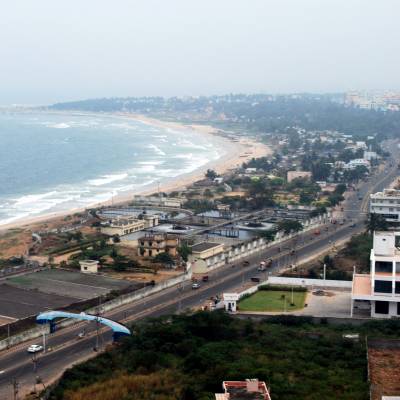 Visakhapatnam, which is one of the four cities in Andhra Pradesh, had been selected as a part of the Smart Cities Mission. This selection had taken place between 2015 and 2018 through a competitive process. This information had been shared by Kaushal Kishore, who was the Union Minister of State for Housing and Urban Affairs. He had provided this information in response to a query raised by GVL Narasimha Rao, who was a BJP MP. This had happened during a session in the Rajya Sabha.
Kishore had revealed that a total of 61 projects, with a combined value of Rs 9.42 billion, had been approved for implementation in the city. Among these, 36 projects had been completed, using Rs 4.52 billion. He had highlighted that the execution of the initiatives under the Smart Cities Mission was carried out by Special Purpose Vehicles (SPVs). These SPVs were jointly owned by the respective state governments and urban local bodies. If any complaints arose, they would be forwarded to the concerned state governments for resolution. Additionally, Kishore had mentioned that the Union Ministry was conducting third-party assessments in certain cases.
GVL Narasimha Rao had also asked for details about the funding allocated for the development or renovation of the VMRDA Park (Visakhapatnam Metropolitan Region Development Authority Park) and related projects. The park, which spans 33 acres across three zones, was being transformed into a Smart Park for people of all age groups. Kishore had explained that the features of the park included a nature trail, a cycling path, landscaping with herbal plants, a versatile lawn with a yoga circle, food courts, dedicated sports courts for activities like badminton, tennis, and basketball, a children's play area, an outdoor gym, boating facilities, and improved parking. As of July 31, the project had incurred expenses totalling Rs 307.6 million.
Also read: 
Srinagar's historic districts transformed into Vibrant Urban Centres
Union housing ministry lauds Coimbatore smart city project


Related Stories