What Makes Airlines Nosedive?
01 May 2023
Long Read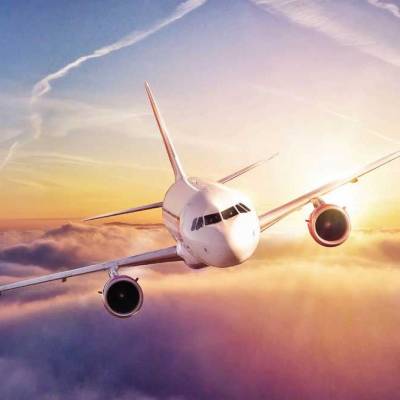 Budget airline Go First hastily filed for bankruptcy protection earlier this month and suspended its operations for a few days. According to reports, the lessors of the 20 aircraft that Go First leased have also petitioned India's aviation authority to deregister them, enabling their return. The tumultuous scenes brought back memories of 2019, when India's largest airline at the time, Jet Airways, went bankrupt. The first significant Indian airline to follow Jet in four years is Go First.
The Go First airline requested interim orders from the court to enable it to operate during its bankruptcy plea hearing with the National Company Law Tribunal. It also called for restrictions on any unfavourable action by the regulator.
The reproaching narrative
Go First says its woes are not due to financial mismanagement, but rather, because of engine issues. The company says in its bankruptcy filings that it has not missed a single debt repayment deadline so far. It has blamed US engine maker Pratt & Whitney for having had to ground many of its planes "due to the ever-increasing number of failing engines" supplied by it - this, the airline says, caused a severe cash flow problem. Go First was forced to ground 25 aircraft, about half of its fleet of Airbus A320neo planes, leading to about Rs 108 billion in lost revenue and expenses. According to aviation analytics firm Cirium, Go First was scheduled to operate 6,225 flights in May, equating to over 1.1 million seats. The airline has accused Pratt & Whitney of not following an order by an emergency arbitrator, which included supplying at least 10 serviceable spare leased engines by 27 April 2023.
Go First's management said that Wadia Group, the airline's owners, have no plans to exit. The insolvency proceedings are aimed at reviving the airline and not selling it, says Kaushik Khona, CEO, Go First.
While on the other hand, Pratt & Whitney said that it was complying with the March 2023 arbitration ruling and it could not comment further, as this is now a matter of litigation. Around 90 per cent of Go First's fleet is made up of A320neos with Pratt & Whitney engines. Since 2020, the planes have been grounded due to the non-availability of spare parts and a delay in the supply of retrofitted engines from the engine maker. Having almost half its fleet unavailable had affected flight schedules and led to frequent cancellations.
According to Go First, it was a consistently profitable airline with a gradual expansion strategy till 2020, when it was hit by the problem of serial engine failures. The deterioration in the company's financial performance was further exacerbated by the pandemic, which hit air travel, the company said in its bankruptcy filing.
Some of Go First's leased planes have been repossessed by leasing companies due to non-payment of rental dues. Oil marketing companies had sought an immediate payment model and as revenues shrank, it was finding it hard to make daily payments for fuel.
The bitter reality
Despite consistent investments of Rs 32 billion in three years from the Wadia Group and an emergency credit line from the government which was set up to help businesses cope with the impact of the pandemic, the airline's operations stalled. Go First's collapse underscores the fierce competition in the country's airline sector, which has seen one of the strongest air traffic recoveries post the pandemic.
Domestic airlines carried more than 37.5 million passengers in the first three months of 2023, up 51.7 per cent compared to a year ago. According to CAPA Centre for Aviation, India's domestic air traffic is expected to rise to 350 million passengers by 2030. "If Go First shuts down, more than 50 aircraft will be grounded. Other airlines are also strapped. The demand is quite high and existing airlines do not even have the capacity to cater to that," says Mark Martin, Founder & CEO, Martin Consulting.
Experts say the industry will also have to contend with engines and aircraft supply chain issues. IndiGo, the country's biggest airline by market share, has also been affected by the Pratt and Whitney engine glitch. Between IndiGo and Go First, 60 aircraft have been grounded due to a lack of spare parts. But IndiGo is in a better place as it has a fleet of more than 250 aircraft, many of which run on other engines.
An airline like Indigo should be taken as a benchmark, as it is a highly profitable airline. In the Oct-Dec quarter of 2022, it made a profit of Rs 1422 crore, which averages to Rs 15 crore a day. Further, in the Jan-Mar quarter of 2023, the profit was much higher, amounting to Rs 20 crore a day. "We should not confuse that the market is not allowing the airlines to flourish, but there are other issues responsible. We should also not overlook the fact that many of the airlines which collapsed in the initial stages of their inception, were promoted by those who lacked airline experience," states Jitendra Bhargava, Former Executive Director, Air India.
"Go First flights likely to go under suspension, cannot be equated with other airlines. According to Go First, its problems were complicated by engine issues, and hence, to mix this closure of Go First's fall with other trends will be fallacious. India has always been believed to be a price-sensitive market, with people unwilling to pay for the comfort of a full-service carrier, therefore, preferring low-cost airlines. With this general notion, the myth has exploded in the past six months. The fares have become high, yet the market is surging, clearly indicating that India's middle class can afford air travel at the existing elevated fare levels" asserts Bhargava.
Why is Indian aviation consistent with airline closures?
Our leaders have been projecting an image of India that is rising in the global order and a well-qualified, aspirational workforce is ready for world leadership. If record tax collections, FDI inflows, and foreign reserves are any indications, then for sure, India is racing ahead to lead the world.
So, why is the aviation business not in line with the image? Well, Sanjay Kumar, Former Chief Strategy & Revenue Officer at IndiGo (InterGlobe Aviation Ltd) has a realistic take on the entire issue. "While the cost/revenue structure of the Indian airline industry can be discussed, the larger issue of the failures still remains unanswered," says Sanjay Kumar. He strongly feels some of the reasons leading to the consistent failures in the industry are:
Few airlines have long-term views and plans
Inconsistency of business model and poor execution
Insufficient and untimely capital infusion
Poor empowerment of management
Lack of management expertise leading to frequent changes
Absence of accountability towards all stakeholders
Absence of regulatory framework to monitor distress
"Intense competition may still result in weak players struggling, but it will not be seen as an outcome of any shortcomings which have caused failures in the past," Sanjay Kumar adds. Indian fliers will constantly be looking for low fares, with seamless travel, and want to fly to every airport both domestic and international.
"Airlines with continuous expansion plans of fleet and network will find growth opportunities across geographies. External factors beyond anyone's control will keep causing financial distress in the industry, but it is important to believe in the long-term potential of aviation," Kumar concludes.
Despite surging travellers & airport enhancements, airlines going bust
Anil Goyal, Aviation Expert and Management Consultant,
provides a broader perspective on this issue. He feels, "Surging markets are mostly discount-driven, and exert constant pressure on airlines yields. Even at the best of times, airlines operate with thin profit margins in view of high capital and operating costs, with a highly perishable product. The highly competitive market also results in more wastage of capacity, which our economy at the present stage of development can ill-afford."
He further adds, "Viability of airlines business is precariously placed at most of the times, and airlines going bust, is therefore, not surprising. It is an industry of survival of the fittest. Airport enhancements in recent decades are the most welcome feature of Indian aviation in recent decades, but high user charges put additional pressure on airlines and other service providers. Indian airports have also not emerged as international hubs, making their utilisation sub-optimal."
Duopoly of Air India and Indigo
It is better to have just a few airlines but with strong financials, rather than multiple financially weak airlines. Bhargava strongly feels that "It is highly possible that after the Go First likely collapse, it will lead to consolidation in the market. With Indigo being a player commanding 55 per cent of the market share, and Tata-owned airlines (Air India, Vistara, Air Asia, etc.) accounting for another 23 per cent, they are commanding a major share in the market. It will be increasingly difficult for a new player in the future to succeed in a market dominated by these two players."
"The reason why Tata is merging their airlines is a clear indication that you need stronger players. But, you should also not overlook the fact that Indigo has been concentrating on the domestic market, rather than also looking at the long haul markets like the US, UK, Japan, Australia, etc. Indian players need to harness the India originating/bound traffic and not let the Gulf or South East Asian carriers grow on the strength of the Indian market," feels Bhargava.
"Present industry scenario with two dominant Indian players is quite adequate for the Indian market, in my view, which on the one hand allows airlines to offer choices of distinct products at a viable/remunerative price, and on the other hand reduces wasteful competition, and encourages the maintenance of requisite standards by reducing the possible temptation to cut corners," claims Anil Goyal.
Is there a need for a change in aviation policy?
We got our aviation policy about 5-6 years ago, after being in the works for almost 25 years. "The policy does not need any changes; it is the airlines that must have a proper business model to conform to Indian conditions. There is no denying that taxation needs to be reduced," points out Bhargava.
Some of the states have been charging sales tax on ATF at the rate of 25 per cent. The airport charges have also been relatively high, besides the government levying service tax on tickets, etc. Bhargava goes on to add, "Rationalisation on taxes is imperative. An industry that revolves around airlines have a scenario where everybody associated with the industry makes money, but not the airlines." These stakeholders include airports, oil companies, airport hotels, central and state governments through taxes, taxi services, etc.
Anil Goyal has two interesting observations on the aviation policy front. Firstly, he feels, "In the last several decades, disproportionately large traffic rights have been given to some neighbouring countries, resulting in the emergence of Indian traffic hubs in neighbouring countries, benefitting the carriers and airports in these countries, particularly in the Gulf and South East Asia, gravely affecting the development and growth of Indian airports and Indian carriers, particularly Air India. It is one of the reasons for Air India becoming sick. In addition, foreign carriers have been unilaterally granted traffic rights to interior points in India, denying the Indian carriers their natural right over their home traffic, and their natural advantage of India being the larger market."
He further presses. "Extensification of domestic air network, which is capital intensive, should be undertaken only after careful study of multi-modal transport planning. Short-sector operations entail higher costs, and if surface transport, both road and rail are becoming faster, airlines services will have little potential on short sectors."
The future of Indian airlines seems to be bright. Air India has already placed an order for 470 aircraft, and it is bound to challenge the Gulf and SE Asian carriers as far as international traffic is concerned. "The government has belatedly realised that the airline industry is not only for the elite but for the common man too. This is highlighted by the fact that the government is laying emphasis even on UDAAN flights," concludes Bhargava.
Related Stories