The Sustainability Drive
01 Aug 2020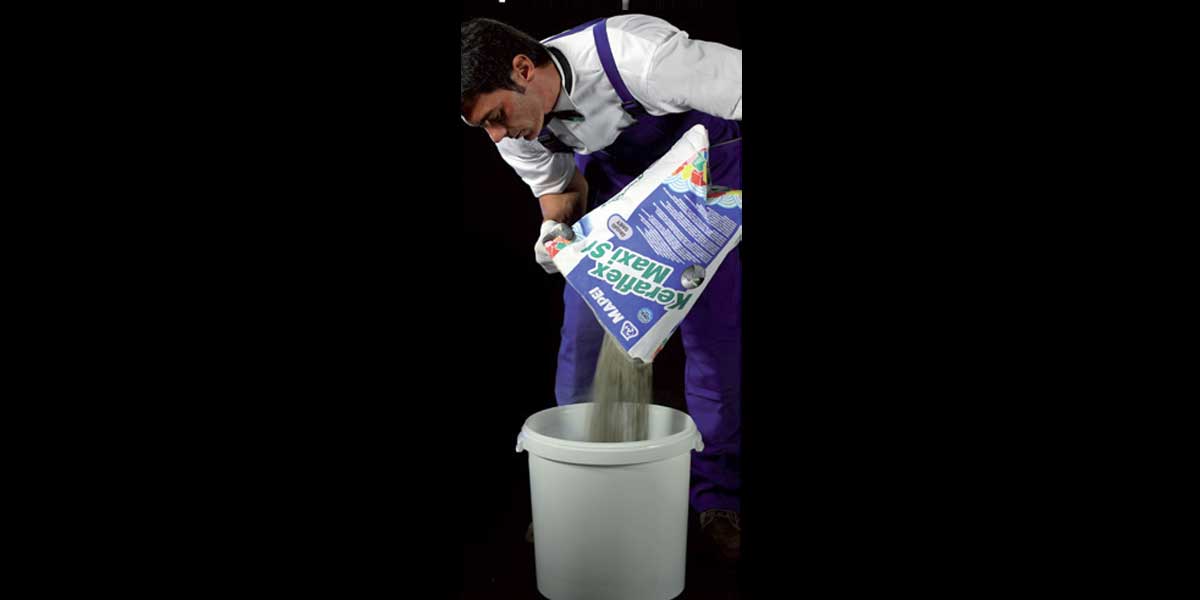 Sustainability has always been the distinguishing feature of Mapei's commercial and production system.
The global pandemic situation has accelerated towards issues that were already dear to construction, such as sustainability. Sustainability has always been the distinguishing feature of Mapei's commercial and production system. And, this year, Mapei is publishing its third Sustainability Report, aimed at sharing its environmental, social and economic performances and the constant commitment dedicated to further improvements. In continuity with the previous years, the report includes data and information for the mother company Mapei S.p.A., as well as for its Italian subsidiaries. It describes measures implemented to supervise, analyse and reduce environmental and social impact related to the group's activities, such as production process and product distribution on the market.
Firm commitment
The ability to offer the best and most innovative solutions to design and construct according to eco-sustainable principles is a fundamental commitment for Mapei. This requires the ability to make concrete choices in order to supply designers, contractors, workers and clients with products that are safe, reliable and durable over the years and which have the lowest impact possible on the environment. We contribute to the creation of quality, durable buildings through products formulated with innovative, recycled, ultra-light raw materials developed to reduce energy consumption and to have low emission of VOC.
Another important contribution is made through the development of products with improved mechanical performance characteristics and durability which, by enabling structures to be fabricated with an intrinsically longer service life, leads inevitably to a reduction of waste materials and lower consumption of materials and energy for their construction.
Our choice is the result of our constant commitment to research into innovative, efficient formulas, which can be integrated to form complete application systems. Since 2012 we have offset more than 50,000 tonne of CO2 associated with the production of Keraflex Maxi S1 Zero – the first ceramic tile adhesive with climate change effect totally offset – through the acquisition of environmental certified credits.
Improved air quality
Numerous factors can have an effect on the quality of the air inside our homes: Human behaviour, ventilation, products used in the home such as detergents, furniture and building products all give off VOC, which have an influence on the air in confined spaces.
Mapei has developed solvent-free products with low emission of VOC with the ability to guarantee good air quality inside the buildings where they are used, for the well-being of both those who use and apply the products and those who use the buildings. Since 2005, these products have earned the right to carry the EC1 (very low emission of VOC) mark and, since 2010, the EMICODE EC1 PLUS (very low emission of VOC-PLUS) mark.
Both marks are awarded by GEV, an association which checks emission levels of products used for floors, adhesives and various materials used in the building industry, and of which Mapei is a member.
The green quotient
In the construction sector, EPDs help to convey a product's impact on the environment. Certification bodies and protocols for buildings, such as LEED, have implemented criteria for sustainability and impose specific requirements for construction based on the LCA method. Also, architects and "green" public buyers (such as Green Public Procurement [GPP], which is now mandatory in such EU countries as Italy) require products that comply with international sustainability standards. Mapei has many products across its product lines that feature EPDs.
(Communication by the management of the company)