Top Challengers 2020
01 Jul 2020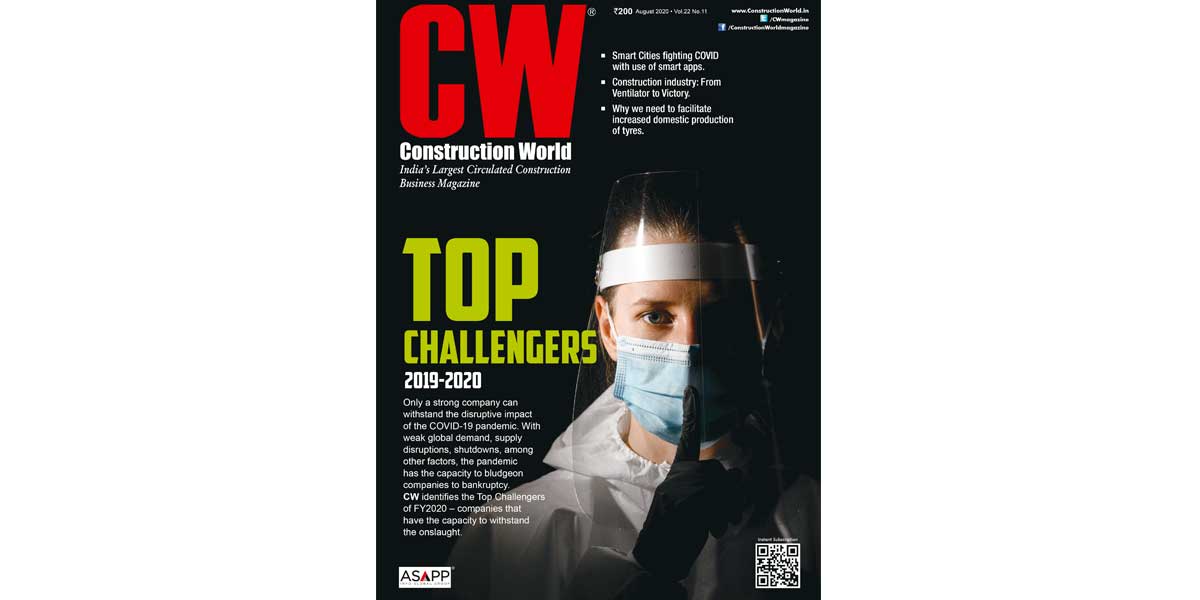 Difficult times often bring out the best in people. This is equally applicable to the corporate world, and economies too. Currently, the whole world is in crisis with the COVID-19 pandemic bringing even developed nations to a standstill.However, it is said that one should never let a serious crisis go to waste. Simply because it's an opportunity to do things you thought you could not do before. And when you try something new, something good comes out of every crisis. While only time will tell who acted efficiently to convert the crisis into opportunity, there are a few from India Inc that braved the storm and managed to post growth in FY20.
It is true that the impact of COVID-19 impact on India Inc in FY20 was only for a few days—the last two weeks of March. But many would agree that the Indian economy was already in trouble and COVID-19 only exposed the fault lines. Nevertheless, a few winners managed to keep growth intact—these are the people CW honours inour yearly endeavour:Top Challengers of FY20.
We have analysed the universe of construction and contracting, engineering, metals, building materials and the cement sector and arrived at names who have been able to overcome the difficult challenges they faced on both the macro and micro fronts.We have followed a rigorous method by focusing on parameters such as net sales, profit before depreciation interest and tax (PBDIT) and net profit. While sales figures are important as they reflect how the demand for products or services is moving, PBDIT figures guide us on how the company is doing at the operational level and its efficiency. As for net profit, it clearly shows how much is left for shareholders. Further, in the context of the current series of default on payment by a few of the companies, we have closely observed if companies analysed by us have risked their debt profile or leveraged too much.Hence, parameters like long-term borrowings and short-term borrowings have been examined. With such comprehensive observations, the companies that have managed to show the ability to grow have emerged as true challengers, showing their mettle in a difficult economic environment.
We have selected companies that have shown improvement in at least two of the three parameters of net sales, PBDIT and net profit. It means if the company has managed to show an increase in sales but failed to show improvement in PBDIT and net profit, it has not been considered. Also, to arrive at the real challengers, we only considered companies with a market capitalisation of over Rs 100 crore.
There are a few companies who posted losses in FY20 but we took care to see that losses reduced compared to FY19. Owing to COVID-19, as a few companies have not conducted their annual general meeting, we have sourced the data from the annual figures announced by the company in the March 2020 results.
We have made a few adjustments.For instance, for companies with fiscal closing other than March 2020, financial performances of the trailing four quarters were considered. Companies that have not yet announced the March 2020 quarter results have not been considered. (Please note that a few companies had not announced the Q4FY20 results even until the second week of July 2020.) Apart from this, a few organisations chose not to participate in this process and hence do not figure in the list.
With regard to the ranking, we provided a weighted average to three parameters: 40 per cent to sales, being a prime growth driver, and 30 per cent each to PBDIT and profit after tax (PAT). After ranking the companies on growth in percentage terms (FY20 over FY19), the rankings were provided with weightages. This process helped us rationalise the ranking process and all players were rated on similar ground. In some cases, we offered the selection panel the right to veto by adhering to qualitative factors. The final list is an extensive one and the panel has taken into account almost all aspects that needed to be considered. We have chosen not to rank them as the companies belong to diverse sectors and the purpose was to choose those who have braved the odds.
Read on to discover who made it to the list of Top Challengers 2020!
CONSTRUCTION & CONTRACTING
Ashoka Buildcon
Dilip Buildcon
IRB Infrastructure Developers
J Kumar Infraprojects
KNR Constructions
Larsen & Toubro
PNC Infratech
PSP Projects
Welspun Enterprises
REAL ESTATE
Godrej Properties
Kolte Patil Developers
Prestige Group


BUILDING MATERIALS
HIL
JK Cement
Related Stories