Here's from India's Most Admired Construction Brand: AJAX Engineering
01 Jun 2022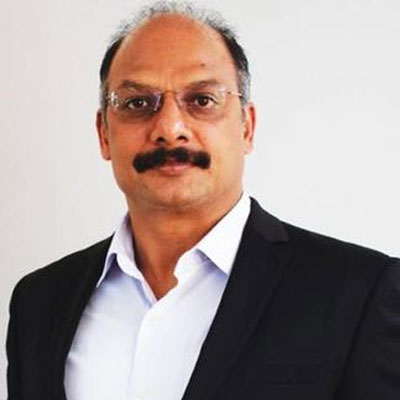 AJAX Engineering has always aimed at catering to the stated and instated needs of its customers' requirements at their projects and applications and has accordingly strengthened and diversified its product portfolio to satisfy the customer needs for concreting, wherever the need is, whenever the need arises and for whatever the nature of need is.
Innovation, product capability, technology, network, after sales support and indigenisation are the core strengths, which differentiates us from other manufacturers, says Jagadish Bhat, Managing Director & CEO, AJAX Engineering. "We are overwhelmed that our esteemed customers have brought us to be among the top 10 brands in the category.
There are several factors that yielded results towards where we stand today as a brand. But all-in-all, it's our customers' acceptance and patronage that is the key." He shares more…
Amid the pandemic, did you manage to increase sales, improve margins, and enhance your market share?
Yes, we have grown by 4 per cent over the previous year despite the challenges posed in by the pandemic. This was possible because of our spread across geographical areas and application segments through our extensive network of over 35 dealers and their 100 touch points catering to the sales and product support, by offering value-added services. The entire industry has been hit by steep increase in raw material prices, viz, steel and it has been a challenge to pass on the same straightaway to customers. As part of our continual cost optimising process, we implemented quite a few measures across our operations to ensure that we strike a meaningful balance between price increase, market share and operative margins.
In fact, we have not only maintained our dominant market share in self-loading concrete mixers, but also doubled our market share in batching plants and concrete pumps.
What is that one thing that your customers value most about you?
We believe that our 360o next gen concreting solutions backed by an immaculate product support network is what our customers' value and appreciate. And thanks to our extensive sales and product support network, which is unparallel in the country today, we offer value-added services, viz., maintenance contracts, refurbishment of machines, training of operators and technicians at our dealer points, which are immensely valued by customers.
Are your products priced higher than your competitors?
Over the years, we have emerged as a '360° concreting solution provider' by delivering cost-optimised products with the state-of-the-art technology that delivers value and answers customers' stated and unstated needs.
Our products offer solutions to customer needs, which has made us the world's largest manufacturer of SLCM today, and we have expanded our products under concrete solutions over a span of years.
How will your FY22-23 plans continue to contribute to this admired quotient?
Our endeavour to provide the best concreting business solutions that is driven by innovation in technology will continue. To bolster the initiative of Skill India (NSDC), AJAX Engineering, under its CSR programme, is conducting 'vocational skill development training programmes' for the skill enhancement of rural, semi-urban and urban youths for employability. Our network and after sales support will further strengthened to deliver value to customers every time there is a need.
"Our endeavour to provide the best concreting business solutions that is driven by innovation in technology will continue."
Related Stories