Net Zero: An effective strategy to mitigate climate change
01 Feb 2023
Long Read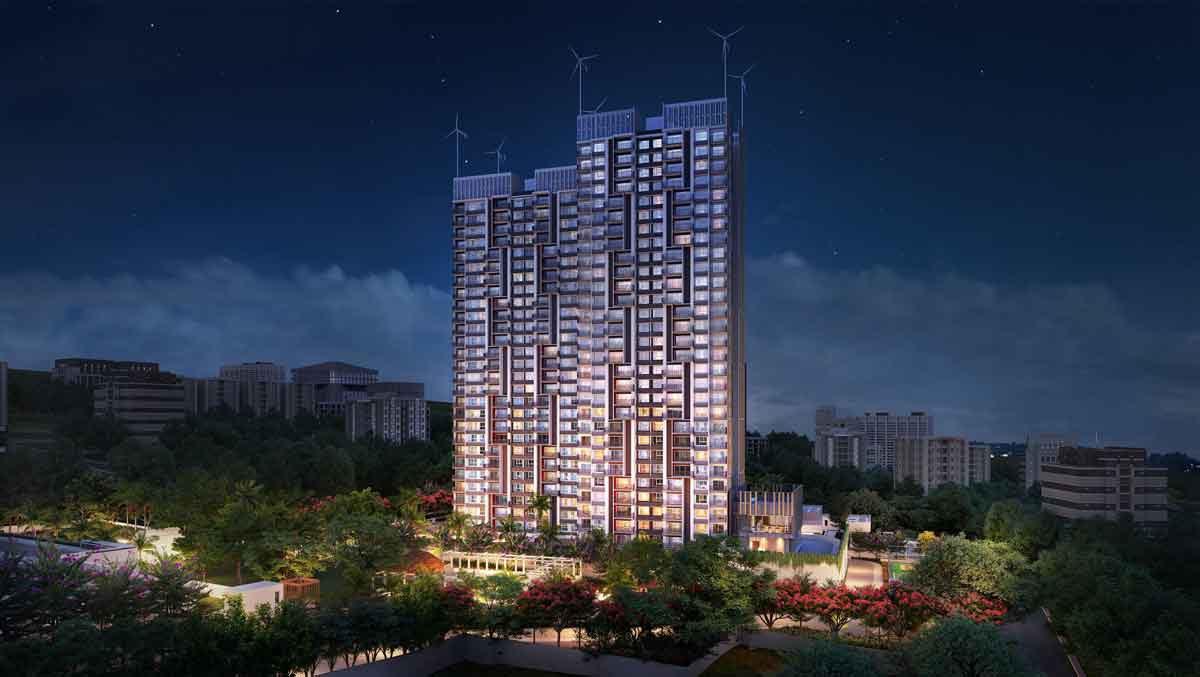 Every nation, sector and industry, as well as each and every one of us, must collaborate to find ways to reduce the amount of carbon we produce because what we do in coming years to reduce emissions will be crucial to the future.And the real-estate sector is no exception.
In real estate, decarbonisation becomes increasingly significant as the nation moves toward a net-zero carbon economy by 2070. Globally, the built environment is responsible for 75 per cent of greenhouse gas (GHG) emissions, with the building sector on its own accounting for 37 per cent. In India, about 22 per cent of total emissions are from the building sector, which is also one of the largest consumers of natural resources.
Although the terms 'carbon neutrality' and 'net-zero carbon' are two terms used most frequently to define the requirements for taking action to mitigate climate change, there is a significant lack of clarity regarding what these terms mean.
Understanding net zero
"Like any new metric," says
Autif Sayyed, South Asia Lead for Green Buildings, Climate Business Department, International Finance Corporation (IFC)- World Bank Group,
"there is a risk of misuse of the zero energy and zero carbon standards. As these standards are new, end consumers are often not aware of what they imply. Unfortunately, there has been some ambiguity on how and what to measure the performance of buildings to classify them as zero energy or zero carbon. The global community is now coming to agreement on these standards. The most common myth is that just by switching to a 100 per cent renewable source of energy, a building can be classified as zero energy. Most global platforms now require that a building should first reduce its need for operational energy through efficient design before resorting to renewables. Another important criterion is third-party validation of the building's actual performance. The World Bank Group's EDGE green building certification requires that a building reduces its energy consumption by at least 40 per cent compared to a local baseline, and then meets the remaining demand through renewable energy (onsite or offsite) or carbon offsets. Carbon offsets also need to be validated by trusted global bodies such as the UN."
Voicing a similar opinion, Sunita Purushottam, Head of Sustainability, Mahindra Lifespace Developers says, "Net-zero energy can be achieved by reducing the energy demand, embracing energy-efficiency, and procuring the remaining energy via renewable energy or green energy sources. Balancing or cancelling out any carbon we produce is the whole point of net zero. When the amount of greenhouse gas removed from the atmosphere exceeds the amount of gas produced, we have reached net zero. Zero carbon, another key terminology in the sustainability ecosystem, refers to the amount of carbon dioxide (CO2) released from a product or service at all. Getting to net-zero carbon is tougher as opposed to onlynet-zero energy."
"Becoming net zero involves breaking down the unnoticed efforts that go into the construction process," says Suraksha Acharya, Founder, Midori Architects, "including tapping, documenting manufacturing building products, materials, their transportation to the project site and construction. This is referred to as embodied energy (energy consumed pre-building operation) or embodied carbon (carbon emitted pre-building operation). Though this energy is only 20 per cent of the overall energy consumed during the operation of a building, be it a home or office, this has been sadly overlooked. Climate change urgency is time-sensitive and a carbon-free built environment mindset must be adopted."
Adding clarity on the additional classifications of net zero, Mili Majumdar, Managing Director, GBCI India and Senior Vice President, USGBCA, explains "Net zero refers to all greenhouse gases being emitted into the atmosphere. A company's greenhouse gas emissions are classified into three scopes. Scope 1 and 2 are mandatory to report, whereas Scope 3 is voluntary and the hardest to monitor. Scope 1 emissions are direct emissions from company-owned and controlled resources. Scope 2 emissions are indirect emissions from the generation of purchased energy from a utility provider. Scope 3 emissions are all indirect emissions – not included in Scope 2 – that occur in the value chain of the reporting company, including both upstream and downstream emissions. In other words, emissions are linked to the company's operations."
Architects and designers use 'green design',a most favoured term in the dominion of architecture and design. "Most green design to date is about reducing operating energy, either through early-stage passive design strategies or through active mechanical strategies such as adding solar panels to offset energy consumed, or both," elaborates Acharya."Green sustainable is a term that is synonymous and interchangeable, used often by environmentalists and marketers, touching on preserving natural resources. A zero-carbon building is a highly energy-efficient building that is fully powered from onsite and/or offsite renewable energy sources and offsets."
When it comes to projects that are on the drawing board or ongoing, a defined set of protocols will propel them towards the net-zero goal. However, in India, as in many countries around the world, a good deal of the challenge also lies in making existing real estate (that has been around for years and will be around for 50 to 100 more years) net zero. Retrofitting is the only way forward in such cases unless we want to demolish and rebuild.
Scope and retrofitting
"The real-estate sector, as such, has a massive scope in helping India realise its net-zero goals; there are a good deal of existing buildings that have been around for years and will be around for five more decades," avers Purushottam. "Moreover, there is a huge potential in India to construct more buildings. Even if you assume that 60 per cent of the infra that is to be built by 2030 is not there, that is the opportunity we have over here. Existing buildings that are badly designed will need retrofits or may need twists in the way they are getting operated because they will exist for another five decades. So, it is safe to assume around 40 per cent of the stock would need retrofitting and the remaining 60 per cent that is yet to be built can be built with net-zero goals, net-zero energy and net-zero carbon design. Let us understand that even in the built environment that encompasses essential infrastructure apart from real estate, a similar trend is indicated."
According to a JLL report, retrofitting implies three types of interventions:

Deep retrofit on the whole building: Focus on significant works of size or scale that result in a fundamental change to the building structure and/or services. Examples include fabric/envelope improvements such as wall and roof insulation, glazing replacement, heating and cooling systems, LED fittings, ventilation, building management system (BMS) optimisation, other energy-efficiency measures, distribution networks and architectural trades.
Deep retrofit on MEP equipment: Focus on significant works of size or scale that result in a fundamental change to the mechanical, electrical, and plumbing (MEP) equipment in the building. Examples include ventilation, heating and cooling systems, LED fittings, BMS optimisation, other energy-efficiency measures, distribution networks and architectural trades.
Light retrofit: Focus on performance optimisation and the basic remodelling, replacement or adaptation of existing building elements that tend to concentrate on a single aspect or feature. Examples include LED fittings, BMS optimisation, other minor energy-efficiency measures, distribution networks and architectural trades.
Is the price right?
Whether it is retrofitting or a brandnew net-zero abode, one must remember that India is a price-sensitive market. Thus, good intentions and pricing need an alignment so that end-users don't feel the pinch.
"It is a myth to believe that energy-efficient buildings cost more; developers are also incentivised to make green buildings," opines Majumdar. "Despite incentivisation, some developers do try to cut corners. From the purchaser point of view, one needs to have the right alibi and understand what is best for the environment and make an informed decision."
"First, the perception that green buildings are exorbitantly expensive needs to be tackled," says Sayyed."If energy-efficiency is designed well, right from the early stages of the building design, the need for relatively expensive renewable energy can be reduced. It has also been demonstrated in many buildings that by reducing the need for mechanical cooling/ventilation and electric lighting through incorporation of passive design features, the capital cost of building green can be minimised. The cost-benefit ratio for green starts looking better when we consider that the average electricity tariffs in India changed from Rs 3.4/unit in 2009 to Rs 6.15 /unit in 2020, while the average cost of large-scale solar power dropped from Rs 18.4/unit to Rs 2.7/unit in the same period, making the switch from fossil-fuel powered electricity to renewables more profitable. This is directly linked to lower cost of solar photovoltaic panels and the availability of net metering in many states of India."
Aeon house
Offering a direct comparison of the costs saved in building a net-zero energy home vis-à-vis a conventional home, Acharya points out, "In terms of cost, if we compared a conventional bungalow of similar size to Aeon house, it would require Rs 600/sqft lessto construct, considering diesel generators as backup over battery, heat pumps over solar water heaters, standard single glazing without high-performance glass and Solar PVs that would account to the bulk of capital expenditure. However, it must be noted that the real operational cost (op-ex) would be reduced drastically to 0 kWh/m2 annually for our ZCH accounting for the free electricity generated onsite and exported to the grid through net metering. The return-on-investment ROI we can expect with a zero-carbon building is 6.47 years or less given the decreasing cost of solar panels."
Benefits of netzero and role of rating agencies
All the experts agree that rating agencies like IGBC, GBCI, GRIHA and EDGE have furthered the cause of net zero and encouraged developers and consumers alike to gravitate towards such properties. To sum it up, in the real-estate industry, pursuing a net-zero strategy provides opportunities for all stakeholders. Environmental factors improve long-term financial performance, which benefits shareholders. This also results in higher property values, increased tenant attraction and retention, and increased investment returns for clients. In commercial spaces, offering a work environment that aligns with a broader philosophy of sustainability has proven successful in attracting and retaining skilled employees. According to a Harvard University study, certified green buildings have increased cognitive performance by 26 per cent.
It is said that not all heroes wear capes – so if every building, or in the larger perspective the real-estate sector, wishes to be a champion of the environment, an ecological hero, all it has to do is adopt netzero. After all,it's the zero that matters!
Related Stories