What makes UltraTech India's Most Admired Construction Brand?
01 Jun 2022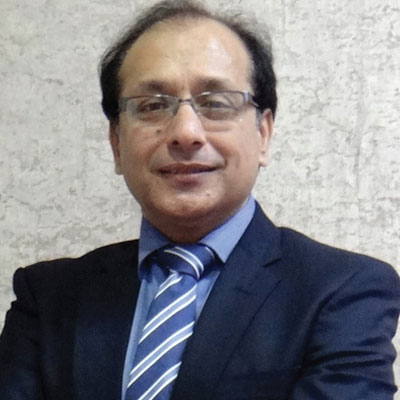 UltraTech Cement is the cement flagship company of the Aditya Birla Group. A $5.9 billion building solutions powerhouse, the company is the largest manufacturer of grey cement and ready-mix concrete and one of the largest manufacturers of white cement in India. It is the third largest cement producer in the world, excluding China. UltraTech is the only cement company globally (outside of China) to have more than 100 mtpa of cement manufacturing capacity in a single country. The company's business operations span UAE, Bahrain, Sri Lanka and India.
UltraTech has a consolidated capacity of 119.95 mtpa of grey cement. It has 22 integrated manufacturing units, 27 grinding units, one clinkerisation unit and eight bulk packaging terminals. The company has a network of over 1 lakh channel partners across the country and has a market reach of more than 80 per cent across India. Vivek Agrawal, Business Head & CMO, UltraTech Cement, shares more…
What is the one key parameter that you think has contributed towards being one among the 'Most Admired Brands' in construction?
Brands become loved when they truly understand their consumers and help them solve the challenges in their lives. At UltraTech, we understand that building a home is a once-in-a-lifetime project for most Indians. It is a tough journey that needs all the help and support possible. Not just in terms of high-quality materials but also knowledge and assistance needed in the construction of a house. All parts of the UltraTech organisation are geared up for this mission. Besides this, it is our partnership and strong relationship with all the stakeholders in the ecosystem – engineers, architects, masons, contractors and our extended network of distributors and retailers – that help us to serve our customers in a way that is second to none within the domain. We believe this makes us both the most respected and loved brand within the building solutions space.
According to you, what is that one thing that your customers value most about you?
Home building is a tough journey that involves high stakes for our customers. Not only financially, but also in the currency of effort and emotions. Given this high investment in their construction, the one thing they need and deserve above anything else is trust, which comes from consistency and reliability of all products and services. We put a premium in earning, maintaining and enhancing this trust in every interaction and chance that we have to serve our customers.
How will your FY21-22 plans continue to contribute to this most admired quotient?
We endeavour to earn the trust of our consumers by enriching their lives with innovative products and solutions that serve their needs. We will continue to listen closely to our customers and focus on responding to their needs. Last but not the least, we will continue to strengthen our relationships with our partners in our endeavour to serve our customers.
"It is our partnership and strong relationship with all the stakeholders in the ecosystem that help us serve our customers in a way that is second to none within the domain."
Related Stories