Expressway caves in five days after inauguration
01 Aug 2022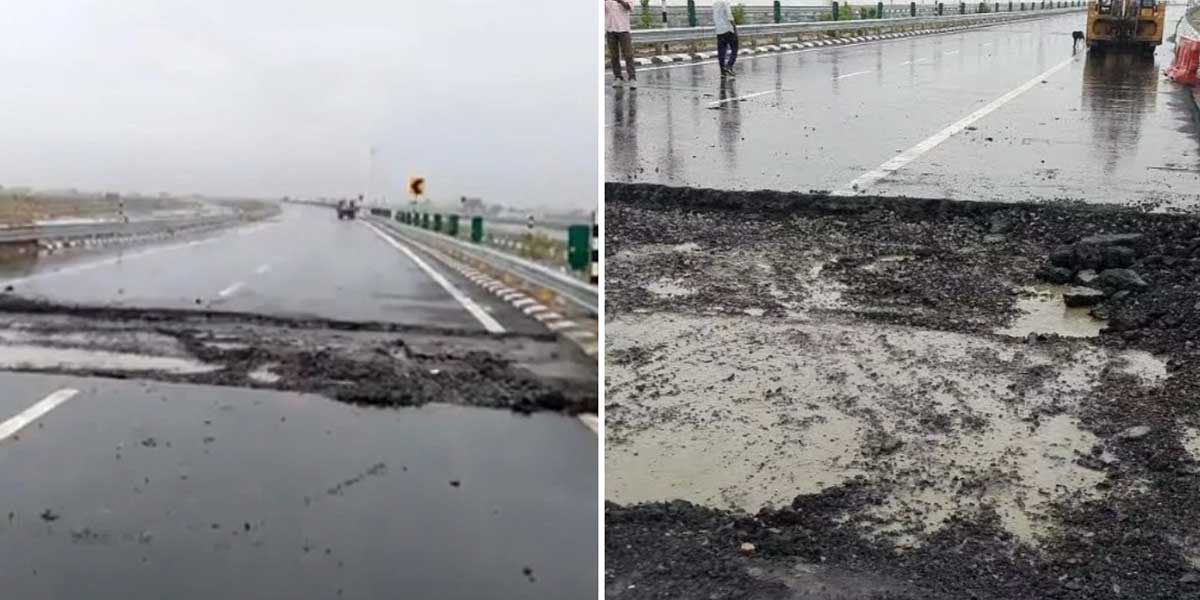 Parts of the Bundelkhand Expressway in Uttar Pradesh collapsed as a result of heavy rain just five days after Prime Minister Narendra Modi had inaugurated it (July 21). The road caved in at the Chhiriya Salempur village in the Jalaun district. Other parts of the road also sustained damage, according to sources. Traffic was impacted and bulldozers could be seen working to restore the damaged areas in videos posted to Twitter.
Heavy rainfall led to the appearance of a 2 ft crack in the expressway. The repair work was promptly carried out by the construction company and the UPEIDA team. However, by then the local YouTubers had reached the spot and recorded the video which later went viral on social media. Usually in such projects a four layer quality check is carried out. Apart from authority engineers, such projects also undergo third party audits. Even the Project Implementation Unit (PIU) and UPEIDA team checks the project. Four contractors were involved in the construction of the expressway project, however, when CW made an attempt get a feedback from them, they were not availbale to comment.
Under the direction of the Uttar Pradesh Expressways Industrial Development Authority (UPEIDA), the 296 km, four-lane expressway has been built at about Rs.148.50 billion. It can subsequently be upgraded up to six lanes. In contrast to the average timeframe of 36 months, the project was finished in a record speed of 28 months. It stretches from NH-35 near Gonda village in the Chitrakoot district to close to Kudrail village in the Etawah district, where it connects with the Agra-Lucknow expressway. Seven districts – Chitrakoot, Banda, Mahoba, Hamirpur, Jalaun, Auraiya, and Etawah – are traversed by it.
Related Stories