From Ventilator to Victory
01 Aug 2020
Long Read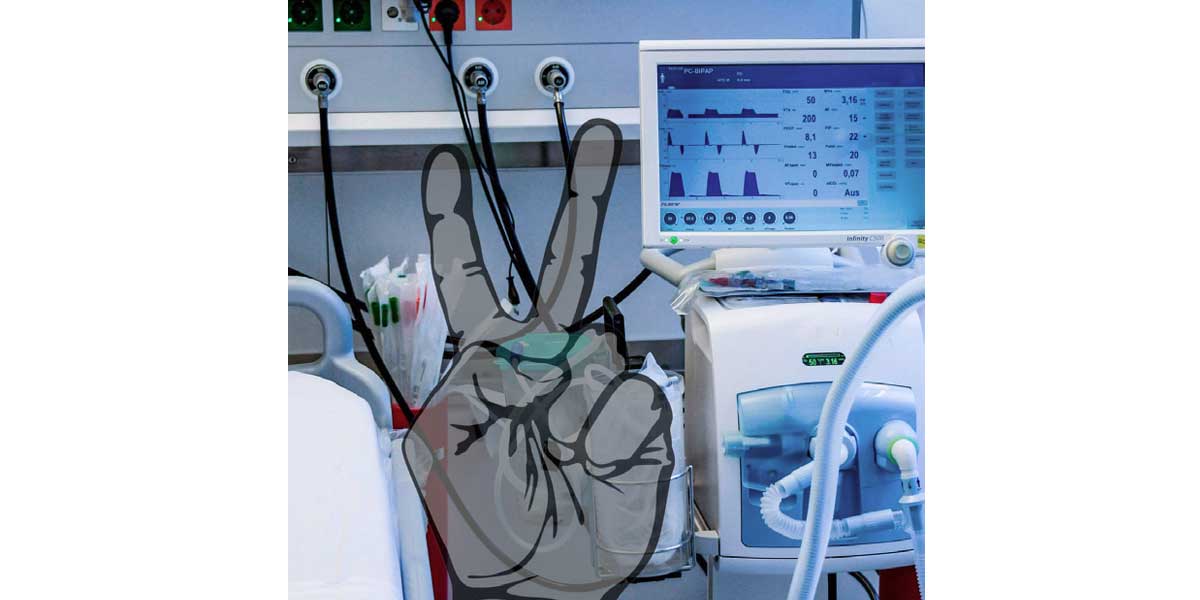 Construction On Ventilator and In Distress v. Construction In Victory Dance: VIJAY DHINGRA, PARUL SHAH and NIKHIL SANGTANI explore the construction sector in times of COVID and ways to recovery.
Today, the world is in lockdown with economies grappling with the disruption caused by the COVID-19 pandemic. The suspension of economic activities pursuant to the lockdown in India has impacted industries across the economy, including the construction and real-estate sectors.
After agriculture, the construction, infrastructure and real-estate sectors are the second-largest employment providers in the country. The Indian construction industry hires over 49 million people, approximately about 12 per cent of the nation's working population, and in 2019 contributed to around 8.7 per cent of the country's GDP. The sector was expected to contribute to around 13 per cent to the country's GDP by 2025, according to an IBEF report.
Construction activity in progress
Total projects aggregating to about Rs.59,000 billion are under development in India (as per Report of the Task Force on National Infrastructure Pipeline for 2019-2025 issued by the Finance Minister in December 2019). Owing to COVID-19, construction sites have witnessed suspension of work with the fear of infection keeping migrant workers away.
While the government has permitted construction activity to resume (with precautions) in rural areas and outside city and municipal limits and industrial parks, construction activity has not been allowed in hotspots.
The lockdown has added to the existing challenges of the industry, which include: 
Liquidity constraints: Interest cost, delayed payments and overheads coupled with unsold inventory are adding to the liquidity crisis. 
Disruption of supply chain: Apart from challenges associated with logistics, shortage of subcontractors and materials because of closure of factories and units supplying raw material has aggravated the situation. 
Scarcity of manpower: These sectors are predominantly labour-intensive. With migrant workers returning to their home states, there has been a scarcity of manpower.
Delay in completion/new projects: Delay is leading to cost overruns, with uncertainty as to price escalation being accepted by the principal. Further, considering the current economic situation, industry seems to be leaning towards deferring capital projects, resulting in a weaker project pipeline.
Financial reporting and revenue recognition: Companies and businesses across the sector are witnessing an overall decline in revenues. It has become essential for companies to assess their ability to continue. The industry needs to assess revenue recognition requirements; review the need to impair investments; assess fair value measurement; see the impact on invocation of force majeure; assess adjustment to carrying value of inventory, etc. The changes on account of inability to complete projects and record revenues may impact credit rating and the ability to raise finance in days, months and probably years ahead. 
The challenges facing the sector are significant, leading many to expand the pandemic's abbreviation COVID-19 as Construction On Ventilator and In Distress. However, there is light at the end of the tunnel – the government has taken measures to address the situation, as elaborated below.
Government measures initiated to remedy the crisis
The RBI has provided relief to NBFCs and HFCs in the form of liquidity boosters by extending refinancing facility of `500 billion, which is intended to benefit both housing and commercial real estate. 
It has allowed NBFCs to extend loan tenure by a year without restructuring with respect to delayed commercial real-estate projects. 
A moratorium has been announced on payment of instalments with respect to certain loans. The NPA classification period has been amended to 180 days from 90 days.
The government has increased the threshold for initiating default proceedings under the IBC from Rs.0.1 million to Rs.10 million.

The Labour Ministry has issued an advisory to all states/UTs to use the available cess fund of about Rs.520 billion for the welfare of construction workers through direct benefit transfer (DBT) mode. The 'workers' category has been subsumed under the Atmanirbhar Bharat scheme as well. 
A relief package to the tune of `1.71 trillion has been released to primarily benefit migrant construction labourers.
The Finance Minister has extended the due dates for filing of return of income, GST and linking of PAN and Aadhar, and granted other relief measures for large and small enterprises, such as:
-
Extension of time limits to make investment/construction/purchase for claiming rollover benefit/deduction to June 30.
-
Waiver of additional 10 per cent payment till December 31, 2020, under the 'Vivaad se Vishwas' scheme.
-
Reduction in interest payable on delay in deposit of TDS and TCS.
-
Reduction in TDS rates for non-salaried specified residents, by 25 per cent of the existing rates.
Relief measures announced under Atmanirbhar Bharat:
-
The government has indicated that no global tenders will be invited for construction works up to Rs.2 billion, to promote the Prime Minister's vision of 'Vocal for Local with Global Outreach'.
-
Extension of up to six months (without costs to contractor) by all central agencies (such as Railways, Ministry of Road Transport & Highways, Central Public Works Dept, etc).
Covers construction/works and goods and services contracts.
Covers obligations like completion of work, intermediate milestones, etc, and extension of concession period in PPP contracts.
-
Government agencies to partially release bank guarantees to ease cash flows.
-
MoHUA to advise states/UTs and their regulatory authorities to:
Treat COVID-19 as an event of force majeure under RERA.
Extend the registration and completion date suo moto by six months for all registered projects expiring on or after March 25, 2020, without individual applications; this may be further extended by 
three months.
-
Rs.25 billion Employee Provident Fund (EPF) support for business and workers for three more months (ie from June to August 2020; benefit already granted for March to May 2020).
The efforts undertaken by the government to ease the pain are commendable. In line with the message of the Prime Minister, 'JaanBhiJahaanBhi', the government may consider additional measures.
Additional measures the government may consider to help the sector 
Release of all pending payments (without any ceiling), if any, for completed works.
Retention money may be returned to contractors. To secure the interests of the government (and public), the contractor may either offer a bank guarantee or agree to a reduction in ongoing payments such that the retention money is recouped in equal payments in six months or so once ongoing payments are released.
Automatic increase in sanctioned limit of loans provided to the construction and real-estate sector by, say, 20 per cent of the existing limit, such that a drawdown is possible to meet ongoing liquidity requirements.
Refinancing of rehabilitation projects by NHB or an alternate institution at a lower rate of interest and longer tenure to support the industry.
Financial support by way of reimbursement of a portion of the wages and salary paid to construction workers.
Notifying construction and real estate as a 'priority sector', enabling ease of lending.
Offering subsidy in relation to price of raw material – in particular, steel, cement, etc – that will be supplied to the construction sector in the next two years or so.  
Removal of ceiling of `200,000 in relation to deduction on interest paid for acquiring a residential house; will bring liquidity to the hands of home buyers.
Reduction in rates of GST on raw material for the sector and waiver or subvention of interest due on debt.
Relaxation on deemed taxability of unsold stock of house property lying vacant.
Relaxation with regard to 'income from house property' such that where the owner agrees to a waiver either in full or part of the rentals, there is no income tax or GST charge.
The above areas are indicative and there could be several other aspects that need attention. 
While the government is doing well in providing relaxations and benefits, the aspects listed above may also be considered as they will contribute in a focused way to the construction and real-estate industry. With these measures, it is hoped that the country will be able to counter the pandemic and change the intended meaning of the abbreviation to Construction In Victory Dance!
About the authors: 
Vijay Dhingra is a Partner at Deloitte Haskins and Sells LLP. He has over 19 years of experience in direct taxes, international taxation, corporate laws and exchange control regulations. Parul Shah is a Manager and Nikhil Sangtani is a Deputy Manager with the firm.
Related Stories