New construction guidelines in Maharashtra during Covid
01 Apr 2021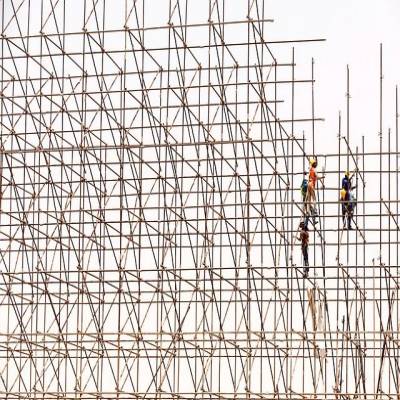 Maharashtra state government has imposed new guidelines with regards to continuing construction activity, as a second wave of the Covid-19 pandemic has risen alarmingly in the state. With over 5 lakh cases just between March 23 and April 5, the state has clamped down several measures to cope.
The new guidelines for the construction industry are as follows:
a) Construction to be allowed only for sites where labourers are residing on site. Movement to and from outside must be avoided, except for the purpose of material movements.
b) Everyone engaged in the activity would need to get vaccinated at the earliest, as per central government criteria and those who get vaccinated must carry a negative RT-PCR test result certificate, which will be valid for 15 days. This rule will come into effect from 10 April 2021.
c) Defaults will lead to a fine of Rs 10,000 for the developer of the construction site and repeated defaults may lead to closure of the site till existence of notification of Covid 19 epidemic.
d) lf a worker is found Covid-positive,  he or she would be allowed medical leave and cannot be discontinued from work for that reason. The positive tested worker will be entitled for full wages that he or she might have earned before testing positive. 
The real estate industry claims it has already started taking precautionary measures, is working closely with all the NAREDCO members, and following all the necessary government guidelines, 
"We are ensuring that regular sanitisation of the construction sites are done and proper accommodation is provided to the labourers at the sites. We are also conducting regular health check-ups and vaccination awareness programmes for the workers. We have made the RT-PCR test mandatory for all the migrant workers who are coming back from their hometown as per government guidelines. We are ensuring that they complete their tests before joining the construction sites," Ashok Mohanani, President of NAREDCO Maharashtra, said.
Pritam Chivukula of CREDAI MCHI said, "Unlike the last year lockdown, we are relieved that at least construction activities can go on where labourers are already present at the site. Although this will affect the small developers and also the redevelopment projects as they do not have enough space for labour camps."