Adding Societal Value
01 Nov 2021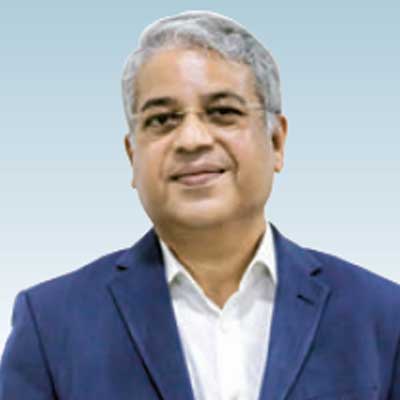 Besides expanding products and services, we also continue to work towards the betterment of society and provide societal value, prides VG SAKTHIKUMAR.

Incorporated in June 1998, and commencing its manufacturing operations in 1999, Schwing Stetter India is a 100-per-cent subsidiary of Schwing GmBH, a US$ 1 billion German concrete machinery manufacturer and a part of XCMG group. Schwing Stetter is a pioneer in manufacturing equipment for concrete preparation, placement, transportation and recycling. 
Schwing Stetter (India) manufactures concrete batching plants, concrete mixers for transporting readymade concrete to construction sites, concrete pumps, concrete placing booms, plastering pumps, sludge pumps, self-loading mixers and concrete recycling plants. Tower cranes, wheel loaders, motor graders, cold milling machines, truck crane, crawler crane, aerial working platforms, horizontal directional drilling, rotary drilling rig are our various newer range of equipment that have been launched recently from XCMG. They cater to the requirement of infrastructure developers and also act as an OEM supplier to various cement companies who offer ready mix concrete. 
Rendering support
Schwing Stetter has its manufacturing units in 12 countries. Most recently, we have converted a floor in one of our existing buildings of our factories in Sri Perumbadur into a Covid care centre. This facility will cater exclusively towards the company's employees and their dependents. 
The idea behind converting our existing facility into a Covid hospital is to ensure that our people will have access to the right medical treatment to battle Covid immediately. This is, in our own way – rendering some support to the Tamil Nadu Government to curtail the spread of this virus.
Schwing believes in the due responsibility we have towards the public. The company further adds value to the society by actively expanding business and providing employment opportunities. 
Skilling all the way
Having inaugurated its largest facility in the state – The Global Manufacturing Hub in February 2021, Schwing's state-of-the-art integrated facility of 52 acre comprising 50,000 sq m of built-up area will now manufacture concrete boom pumps, stationary pumps, self-loading mixers, shotcrete pumps, excavators, wheel loaders and motor graders. The Global Manufacturing Hub also houses a Centre of Excellence for training individuals in concreting products. The Coe is partnered with the IESC Skill Council and includes a modernised training center that will provide skilling to the youth across nearby districts.
Schwing Stetter is one of the largest factories located at Cheyyar currently. The company has taken a commitment to skill and train 10,000 men and women across nearby districts to make them employable. For this, we have taken a first step by launching our first Operator Skill Training Programme at the Global Manufacturing Hub in Cheyyar. The one-month extensive course is accredited by IESC, affiliated to NSDC; and 53 students have been selected for the first training, comprising of two batches. These students will be trained in operating three key products: Boom pumps; self-loading concrete mixers; and excavators.
While the first batch of students include 53 male; we plan to include in our upcoming programmes and are working vastly towards creating a women-first environment in the GMH. In the future, Schwing Stetter India has plans to also design short term RPL (Recognition of Prior Learning) approved by NSDC, courses which will help operators and mechanics who has prior work experience in this industry but without a formal certification. This RPL programme will train, assess and certify such candidates.
Besides expanding products and services, Schwing also continues to work towards the betterment of society and provide societal value; which help shape the socio economic growth of the nation.
About the author: 
VG Sakthikumar, Managing Director, Schwing Stetter (India), has been associated with the company since its inception in India in 1998, and has played an important part in its growth story. He has over three decades of industry experience in the ready-mix concrete and construction machinery business. Having consolidated Schwing Stetter's position in India, he went forward to establish Schwing Brand in SAARC and reestablished Schwing Stetter's position in ASEAN and Africa.
Related Stories