Performance, Customer First, Ethical Practices, Valuing People
01 Nov 2021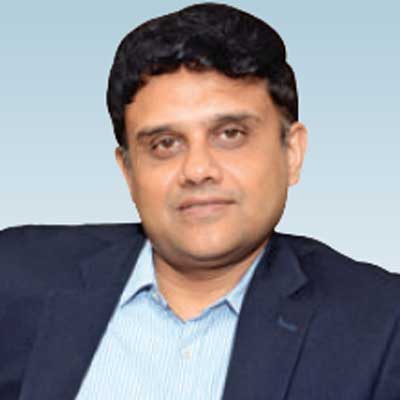 The coatings industry should be hungry to deliver world beating performances and get world recognition, writes ABHIJIT ROY.
At Berger Paints, our guiding values are performance, customer first, ethical practices and valuing people. These four core values help us manage and mesh stakeholder expectations and provide integration of the efforts we undertake.
The right culture
Value creation depends as much on culture as it does on systems and processes. Innovation is central to the philosophy of Berger Paints and a culture of recognising, nurturing and rewarding innovators and innovations is embedded in our DNA. 'Driving change and innovation' has been identified as one of the key competencies in the Competency Framework that is integrated with talent management processes including performance appraisal and rewards. 
Working with consumers
Berger's most popular and successful products and services have been ideated by us along with our consumers. We work with consumers in developing everything from product attributes and finishes to shades and value-added services. Some of India's leading washable emulsion – Easy Clean, the first water-repelling putty – Homeshield Waterproof Putty, the only dust-resistant exterior paint – Weathercoat Anti Dust, the safest and fastest home painting service – Express Painting, have all been products of the consumer-company collaboration.
Customer experience has been at the centre of the design of Express Painting. The service pioneered the usage of mechanised tools, at-home consultancy, IoT devices, paperless and contactless service and many industry-first innovations – all with the objective of enhancing customer experience. Little wonder then that we enjoy a 97.5 per cent customer satisfaction rating for our services.
Yet another example of adding value to consumers is the custom-calibrated Homeshield Moisture Meter that effortlessly detects and measures the moisture in plastered walls, followed the proprietary Homeshield waterproofing range that prescribes a scientific solution to lick the problem. This is of massive value to the thousands of home-owners plagued by damages to their structure caused by leakages and seepage from poor masonry or plumbing or just by age-related wear and tear of their homes. It is also a value addition for the contractors as the system makes it simple for them to detect, diagnose and deal with problems of water damage to walls.   
Improved innovations
Berger thus focusses its attention and efforts in adding value at every step. Innovation in technology leads to enhanced performance or cost optimisation. Improvements in manufacturing processes leads to faster processing, higher output or lower environmental impact. Smarter procurement processes lead to cost and supply efficiencies, optimisation of logistical efficiencies that improve raw material or finished goods availability. Increased use of automation, digitisation, AI and ML across functions and processes lead to vastly improved operational efficiencies. These are some of the areas we have been working incessantly on to add value to all stakeholders. 
Better people, better performance
In practising our guiding values, we keep our employees foremost. 
We believe that employees are most productive when they are assigned meaningful work that leverages their strengths and then evaluated and rewarded on the basis of demonstrable output. Accordingly, we try to provide a dynamic and challenging work environment for our employees. A vibrant culture of learning exists in the organisation that is formally nurtured through programmes like Gurukul, Top Gun and Dronacharya that cover all levels and functions of the organisation. These programmes help amplify collaborative learning. 
Growth hunger
People and organisations have undergone a tumultuous period since the pandemic hit the world last year. Along with the challenges, every period of uncertainty and adversity also throws up new opportunities for value accretion. In the case of Berger Paints, it marked our foray into the home hygiene segment, into safe painting services and into virus and bacteria killing wall coatings for healthier homes. These were all consumer-focused value adding initiatives. At the same time, this period also paved the way for acceleration of our digitisation projects in procurement, logistics, demand forecasting, marketing and communications. In many of these areas, we have made more progress in the last 12 months than we ever did in the past, and consequently, as an organisation, we are far more nimble and hungry for growth. 
Finally, let us take learnings from the world-beating performances of our athletes at the Tokyo Olympics. 
In just qualifying for the world stage and of course in winning a medal, they have battled poor infrastructure, negligence of sports in curriculum, official apathy and indifference, gender bias and economic penury, but they could not be denied their place in the limelight. Their success is driven by the hunger of our athletes to perform and be celebrated on the world stage. 
Our coatings industry should also be hungry to deliver world beating performances and get world recognition. And this will happen when we continue to build value for our organisations and our consumers through everything we do.
About the author: 
Abhijit Roy, Managing Director & CEO, Berger Paints India, joined the company in 1996 and took over as MD & CEO in 2012. Since then, he has led Berger to achieve newer heights. Berger, today, 
is the 2nd largest paint company in India, 4th largest in Asia, 14th largest in the world, and is among the top 100 most valuable companies in India.
Related Stories