Sustainability at the Core
01 Nov 2021
Long Read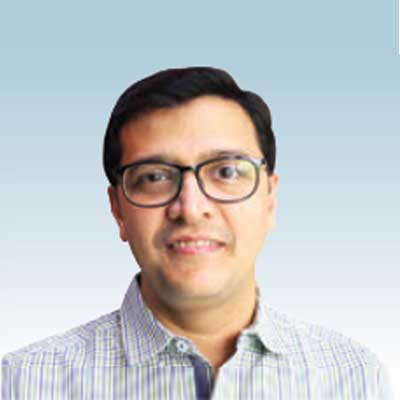 Our people and products make the world a better place, writes JAGDISH AGARWAL.
Owens Corning (OC), a FORTUNE 500 – US MNC operates multiple manufacturing facilities for products combining three flagship businesses: Composites, Roofing and Insulation. 
While companies are finding ways to offer innovative solutions, Owens Corning has thought beyond innovation and thus to create value for customers. At Owens Corning, we believe in winning with customers by understanding their needs, pain-points and developing thick relationships with customers by demonstrating the same level of commitment from every OC employee. 
Journey of building unique value for customers has the following milestones:
Living safely 
At work. At home. Safety is a critical measure of a company's ability to execute. The products we produce and advise we offer to our customer revolves around 'safety' to start with. I would like to make a special mention for the use of Owens Corning fiberglass insulation at world's leading producer of Covid-19 vaccine to protect ducts from fire in addition to energy-efficient performance, compared with earlier insulation solution. We feel proud to have our products for the important project of such national significance. Products to be used for metal building applications can also be provided with FM approval considering customer requirements. Recently, our plant supplying to the Indian market has acquired prestigious EUCEB certification. This certification enhances confidence of stakeholder on our fiberglass insulation products stating that the fibers' chemical composition falls within the ranges of exempted reference fibers tested as per European protocols.
Safe and durable insulation offers enormous value for customers in terms of operation continuity, energy efficiency and durability. 
Leading in quality 
Not only providing what is promised but, staying in front of emerging trends to create competitive advantage makes 
OC a trustworthy brand. Our fiberglass insulation range of product provides positive tolerance and thus, offers committed thermal values for intended applications. Use of high-end facers in PEB – underdeck insulation application, eliminates support mesh during installation process and drives cost out for customer. Reliable barrier properties, fire performance coupled with enhanced aesthetics offers great value to surpass customers' expectations.
Expanding impact through sustainability 
Sustainability is meeting the needs of the present without compromising the world we leave to the future. We are constantly striving to become a net-positive company by reducing our environmental footprint (impact) and growing our handprint (positive influence). 
At Owens Corning, our people and our products make the world a better place. That puts sustainability right at the heart of our company and core to our business success. It is our guiding aspiration to be a net-positive company, where our handprint (the positive impacts of our people and products) exceeds our footprint. Our 2030 sustainability goals are built on three key pillars: 
Reducing environmental footprint. Limiting the negative impact operations have on the environment.
Expanding product handprint. Increasing the positive impacts that products have on the world. 
Increasing our social handprint. Ensuring that people are safe and live with health, happiness, and human dignity.
We believe that focusing our efforts through the lens of these three pillars, guiding our operations and policies, we will achieve our vision of being a net-positive force in the world. We have made significant improvements around primary energy, greenhouse gas, toxic air emissions, particulate matter, and water use, all of which are included in our 2020 goals. However, reducing our waste-to-landfill is an ongoing challenge and priority, from which we are not retreating. We continue to believe the right goal for us is to send zero waste to landfill.
In the past, companies relied on a linear business model for products, where raw materials are extracted, used, and then discarded at the end of their life-cycle. Today, we look for ways to transform to a circular economy mode, in other words, we seek to: 
Avoid the use of virgin raw materials whenever possible. 
Manufacture products in a way that has the least negative environmental impact. 
Ensure that materials used in our products and packaging remain in the economy indefinitely.
Turning knowledge into value 
Innovative talent loves to integrate knowledge on materials, manufacturing, and building science with imagination to strengthen and renew our core businesses and create new growth platforms. We feel proud to be the preferred growth partner for our customers and emerge as the clear innovation leader. Innovation such as waste reduction in customer's process, advise on VoC (volatile organic compounds) reduction – improving air purity at customer's place, help on improving thermal values without increasing cost are some of the ways, insulation sales team is proficient at. This expertise has valued by customers in repeat purchases and considered Owens Corning as most trusted insulation supplier. 
Striving to be better everyday 
Our new long-term goals require us to do more and look beyond our own operations. Some of these goals address growing concerns, such as the need to ensure responsible use of water at all our facilities – especially those that are in areas where water is limited in quantity or quality. We have also set rigorous targets, such as reducing our greenhouse gas emissions in accordance with scientific guidance on what's needed to limit global warming. We will focus on learning and identifying needed innovations, like establishing growth enabling circular economy business models for our products, designing for reuse and recycling, and understanding the full impact of our operations and supply chain on biodiversity.
Raising the bar from traditional yellow fiberglass insulation, we are offering advance version of fiberglass insulation product – EcoTouch®. This pink fiberglass insulation has been installed at various warehouses, factories, textiles mills, offices, hospitals, hotels for various applications like roof or wall insulation, HVAC duct insulation, acoustics, etc. This new product does not contain VoC, and therefore has achieved Green Guard – Gold certification, making it suitable for green buildings. Its distinguishing features like soft-to-the-touch, incombustibility has made this insulation a product of first choice. 
About the author: 
Jagdish Agarwal, CFO, Owens Corning (India), is a business and corporate finance professional with over 20 years of exposure in achieving revenue, profit and business growth objectives within turnaround and rapid change environments. He is a commerce graduate with professional qualification of Chartered Accountant and Management and Cost Accountant.
Related Stories