3,000 km roads; 9 bridges to be constructed by Odisha Govt in 2023-24
01 Mar 2023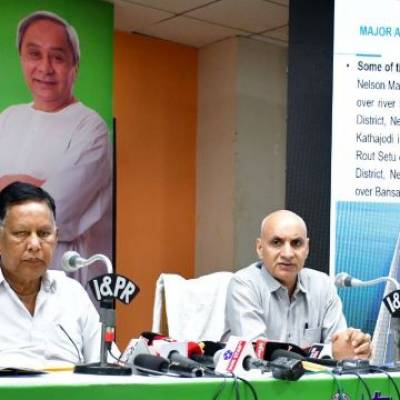 The government of Odisha announced a number of road development projects to be undertaken in the fiscal year 2023-2024. Prafulla Kumar Mallick, Works Minister, Odisha, stated at a news conference in Bhubaneswar that his department has been given Rs 46 billion in the state budget 2023-24 for the construction of 3,000 km of roads and 9 significant bridges under the road development programme (RDP). He continued that this sector received a budget allocation of Rs 18.90 billion the previous year.
"Among major projects that would be taken up in this fiscal include six-laning of Cuttack ring road, four-laning of Cuttack-Paradip road, four-laning of Kapilprasad-Jatni road in Bhubaneswar and six- lane road along Daya west canal in Bhubaneswar," he said. The department will also work on the ring roads around Berhampur, Balangir, and Sambalpur as well as the Taldanda Canal Road in Cuttack. In addition to building these roads, the department would also build bridges over the Kathajodi, Baitarani, and Brahmani rivers in Trishulia, Chandbali, and Anandpur, Mallick said.
The minister added that the government intended to begin construction on the second phase of the Rs 60 billion Biju Expressway, which connects Berhampur and Jeypore. The project's land acquisition procedure has already begun. Additionally, he noted, Rs 6.98 billion has been given under the RIDF for the improvement and building of roads and bridges in rural regions.
Related Stories