35% stake of JM Baxi Ports is acquired by Hapag-Lloyd AG
01 Jan 2023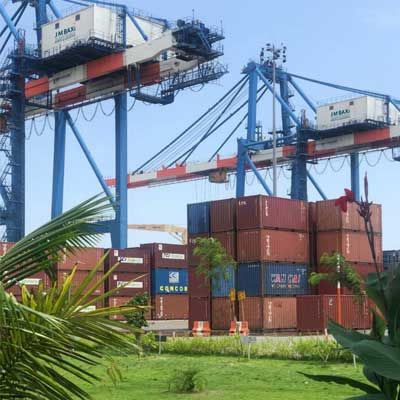 A 35% stake in JM Baxi Ports & Logistics (JMBPL) was acquired by German shipping giant Hapag- Lloyd AG from the current shareholder Bain Capital Private Equity. In addition, Hapag-Lloyd AG and JMBPL have entered into a legally binding agreement subscribe to a capital increase and raise Hapag- Lloyd's stake in the company to 40%.
Those in the know estimated the deal's value at roughly $350 million. The Kotak family owns 60.8% of JMBPL, and Bain Capital, which invested INR 13.17 billion in 2021, holds the remaining 39.2%. With operations encompassing container terminals, inland container depots, container freight stations, and additional logistics services across India, JM Baxi Ports & Logistics is a significant private terminal and inland transport service provider.
With a fleet of 252 modern container ships and a combined transport capacity of 1.8 million TEU, Hapag-Lloyd is one of the top liner shipping firms in the world. The company has about 400 offices across 137 countries worldwide with around 14,500 employees. Hapag-Lloyd has a 3 million TEU container capacity including one of the biggest and most advanced fleets of reefer containers.
Rolf Habben Jansen, CEO of Hapag-Lloyd, stated that "Terminal and infrastructure investments are a crucial element of our strategic agenda and India is one of our key growth markets. Acquiring a significant share in J M Baxi Ports & Logistics will significantly boost our presence in India with a trusted local partner; it is another important step to build up our terminal and infrastructure business."
According to the statement, the conclusion of the transactions is subject to clearance by the competent authorities and other criteria typical for a transaction of this nature.
Related Stories