4 Steps for Concrete Progress
01 Sep 2022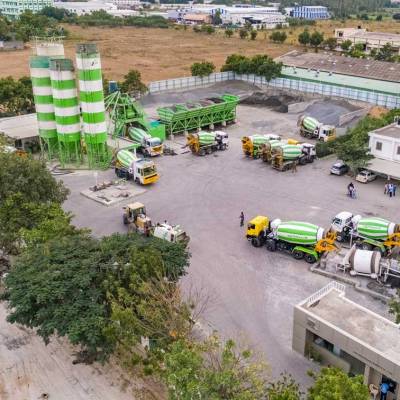 Let's start with the basics. Buy right, whether it is a batching plant or a concrete pump. To this end: "An effective layout plan can directly improve the efficiency of the whole process of concrete production," says Suhas Dhuri, Concrete Consultant, e-cube Concrete Consultants. "The layout of the batching plant facilities may influence production time." Thus, Dhuri advises spending some effort in layout optimisation. Speaking of which, factor in the site conditions.
Some questioning will help you determine the best option for your operations.
Across the industry, there is recognition of the dearth of trained operators. Anil K Banchhor, Managing Director & CEO, RDC Concrete, believes vendors should play a bigger role in solving this issue, as infrastructure workwill continue to be in focus in the next decade.
Manufacturers are focused only on the outright sale of equipment, whereas a lot of equipment users would prefer a different usage modelsuch as a dry lease or a wet lease with monthly minimum guarantee, avers Anil K Banchhor, Managing Director & CEO, RDC Concrete. "Everyonein the industry is now trying to operate on an asset-light model;lower investments in fixed costs would ensure a higher return on investment. Such offers by OEMs will find many takers."
To read the entire article, CLICK HERE.
Related Stories