Adani Ports: August Cargo volumes surge 17%
01 Sep 2023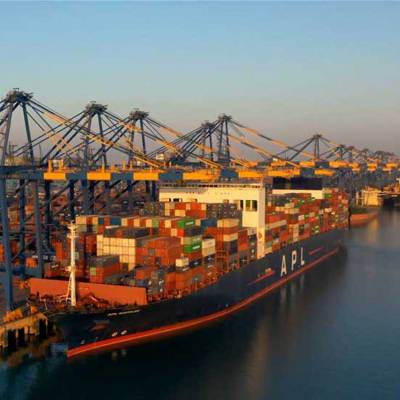 Adani Ports and Special Economic Zone reported a significant increase in their monthly cargo volume for August. The growth was primarily attributed to the rise in containers, liquids, and gas cargo.
The total cargo volume of the Adani Group company witnessed a 17% increase compared to the same period last year, reaching 34.2 million metric tonnes in August. The filing indicated that this growth was driven by a substantial 27.6% increase in container cargo and an impressive 69% rise in liquids and gas cargo.
In Mundra, Adani Ports' flagship facility, they achieved their highest-ever monthly cargo volume, reaching 15.32 million metric tonnes. Additionally, the port managed a record-breaking count of 1,776 trains, which included 1,532 container trains.
Looking at the performance between April and August of the current fiscal year, the company handled a total cargo volume of 169.6 million metric tonnes, signifying a growth rate of 12% year-on-year.
In the realm of logistics, the company noted that year-to-date rail volumes had surged by 24% when compared to the same period in the previous year, totalling 231,689 twenty-foot equivalent units. Furthermore, the volumes under the General Purpose Wagon Investment Scheme had risen significantly by 42% to 7.37 million metric tonnes, as stated by the company.
Also read: 
Delhi Metro's Unlimited Ride Scheme Boosts Tourism
MRVC to revamp Mumbai's Harbour Line Stations for Rs 1.3 bn


Related Stories