Ambuja Cements to expand clinker capacity by 8 MT
01 May 2023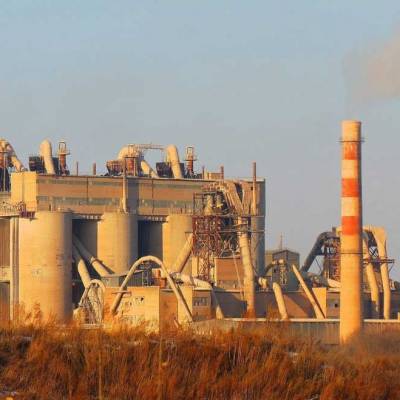 Ambuja Cements, owned by the Adani Group, will place orders on Friday to expand clinker capacity by 8 million tonnes at the Bhatapara and Maratha units, according to a stock exchange filing. "The capacity expansion projects will enable production of Blended Green Cement of 14 million tonnes, post all requisite approvals," the company stated. The brownfield expansion projects are part of the company's strategy aimed at doubling production capacity over the next five years from the current 67.5 million tonnes per annum (MTPA). These projects are expected to be commissioned in approximately 24 months, funded by internal accruals.
"The ongoing investments in capacity expansion and sustainability will enable us to achieve our long-term objectives, as we remain committed to delivering sustainable growth and value to our stakeholders," said Ajay Kapur, CEO of the Cement Business. "The company remains committed to achieving significant size, scale, and market leadership with strong emphasis on margin expansion and world-class ESG standards," the company stated.
Ambuja Cements reported a decline of 10.87% in its consolidated net profit at Rs 763.30 crore for the quarter ended on 31 March 2023. The company had recorded a net profit of Rs 856.46 crore in the corresponding period the previous year. Its consolidated revenue from operations was almost flat at Rs 7,965.98 crore during the quarter under review. It was Rs 7,900.04 crore in the corresponding period last fiscal. The consolidated results of Ambuja Cements include the financial performance of its step-down firm ACC Ltd, in which it owns around 51% stake.
Sales volume of Ambuja Cements on a standalone basis rose 2.66% to 7.7 million tonnes (MT) from 7.2 MT. Ambuja Cement changed its financial year end from December to March. Regarding the outlook, the Adani Group firm said it is encouraged by the government's increased spending on infrastructure development, particularly roads, railways, affordable housing, and other schemes, as announced in the recent Union Budget.
The Adani Group announced the acquisition of Holcim's India assets—Ambuja Cements and ACC—at a $10.5 billion valuation in May last year.
Also Read
Mumbai: The coastal road will probably open in parts this year
Tamil Nadu plans to focus on revamping highway roads

Related Stories