BMC receives bids for Dahisar-Bhayander link road project
01 Jul 2023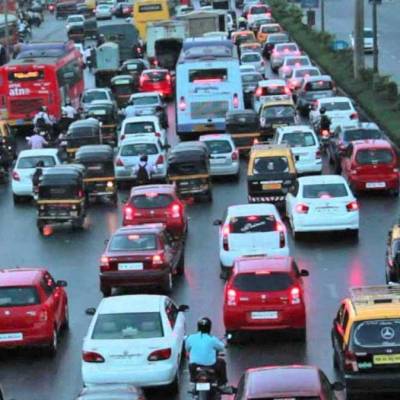 The Brihanmumbai Municipal Corporation (BMC) has finally received three bids for the construction of the Dahisar-Bhayander Link Road (DBLR), a project aimed at improving connectivity between the island city and the western suburbs. The three interested bidders for the project are J Kumar Infraprojects, Larsen & Toubro (L&T), and Afcons Infrastructure. The contract will be awarded to the bidder with the lowest bid. However, the construction of the flyover is scheduled to commence next year. The estimated cost of the entire project is Rs 31.86 billion, and it is expected to be completed by 2026.
BMC plans to construct a 5.6 km long and 45 m wide elevated road that will connect Dahisar and Bhayandar. This road will alleviate congestion at Dahisar check naka by reducing the load on it by approximately 30-35 per cent. Additionally, it will create an alternative route to Mira-Bhayandar. The civic body initiated the tender process for the project in October 2022. However, due to a lack of response, the deadline for tender submissions had to be extended multiple times over the past eight months.
"Given the magnitude of this project, the prospective bidders have raised several queries before submitting their bids. Since it is a design and build contract, we have been working on addressing each query raised by the bidders. This work includes addressing challenges related to execution in a marine environment, inter-tidal zones, and construction of bridges, road building, as well as the construction of new pavements, underpasses, and interchanges. The deadline extension was necessary to accommodate the technical aspects raised by the bidders," stated a senior civic official.
The construction of the Dahisar-Bhayandar Link Road has faced delays due to various engineering challenges. Presently, there are only two modes of connectivity to Mira-Bhayandar: the Western Express Highway and the Western Railway lines. As a result, there are frequent traffic jams on the Western Express Highway, while Dahisar check naka also experiences heavy traffic congestion. The need for a linking road project has been under discussion for the past 7 to 8 years. However, due to these engineering challenges, the construction of the link remained pending.
The BMC will implement the project in collaboration with the Mumbai Metropolitan Region Development Authority (MMRDA) on behalf of the Mira Bhayandar Municipal Corporation (MBMC).
Related Stories