BMRCL and BEML Ink Pact for Rolling Stock Supply
01 Aug 2023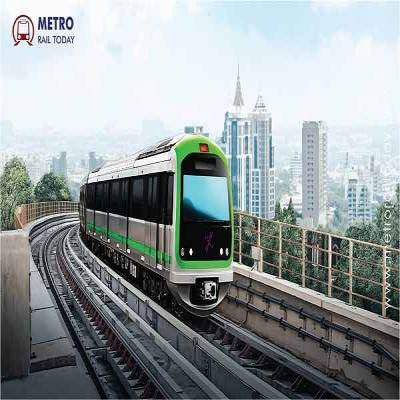 In a significant development, the Bangalore Metro Rail Corporation Ltd (BMRCL) and Bharat Earth Movers Ltd (BEML) have recently signed an agreement for the supply of rolling stock. This collaboration marks a crucial step towards enhancing the public transport infrastructure in Bengaluru.
Under the agreement, BEML, renowned for being a leading manufacturer of rail coaches and various other mining and construction machinery, will be responsible for the design, manufacturing, and supply of rolling stock for BMRCL's expanding metro network.
The BMRCL, which is responsible for the operation and maintenance of the metro service in Bengaluru, has been actively working towards expanding its reach and improving connectivity. With the metro network witnessing a surge in passenger traffic, the addition of new rolling stock is vital to meet the growing demand. The agreement with BEML will ensure the availability of modern and efficient rolling stock to support the increased capacity.
Commenting on the partnership, a representative from BMRCL stated, "We are pleased to collaborate with BEML for the supply of rolling stock. Their expertise and experience in manufacturing and delivering high-quality products give us confidence that they are the ideal partner for this venture. This agreement will help us enhance the efficiency and reliability of our metro services, delivering a seamless commuting experience for the people of Bengaluru."
BEML, with its state-of-the-art manufacturing facilities and extensive experience in the railway sector, is committed to fulfilling BMRCL's requirements within the agreed timelines. The company's focus on innovation and technology-enabled solutions ensures that the rolling stock supplied to BMRCL aligns with the highest safety and performance standards.
The agreement between BMRCL and BEML signifies a significant milestone in Bengaluru's metro development journey. It underlines the commitment of both organizations to strengthening the city's mass transit system, improving connectivity, and providing world-class services to commuters.
With the implementation of this agreement, BMRCL's metro service is set to witness enhanced efficiency, reliability, and passenger capacity. The modern rolling stock provided by BEML will contribute to the city's sustainable transportation ecosystem, offering a comfortable and convenient mode of travel for residents and visitors alike.
As Bengaluru continues to grow and develop, initiatives like the BMRCL-BEML collaboration play a pivotal role in elevating the city's infrastructure and making it future-ready. The synergy between BMRCL and BEML holds the promise of an advanced, reliable, and passenger-centric metro system, contributing to the city's overall progress and prosperity.
Related Stories