Calling all architects to conceptualise smart homes!
01 Aug 2021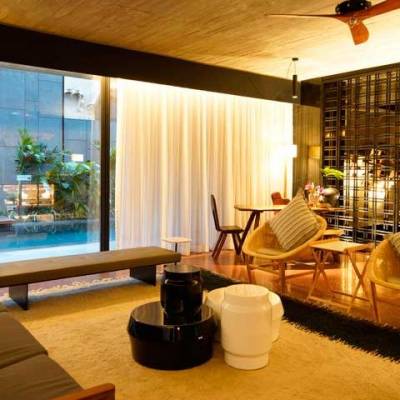 Smartness is a given in the ultra-luxury home segment. But for smart homes to really take off, the concept must make inroads into other segments. What would that take?
"I don't expect smartness to filter down to affordable homes anytime soon," says CN Raghavendran, Partner, CR Narayana Rao Architects. "But its adoption in the mid-range segment is imminent. It is up to architects to educate builders and potential users about the advantages, whether it is the savings on utility bills or the comfort and convenience of living in a smart home. We don't have enough stock for people to experience smart homes; reading about it doesn't help. Until people experience the benefits of smartness, the concept will have limited takers."
The architect can help identify all the activities a smart home user would want to control during the life of the building, according to Rahul Kumar, Principal Architect, Rajinder Kumar & Associates. "Through smart designs, imagining the lifestyle of the user, one can suggest integrated solutions that allow the programming of environments for a more user-friendly experience with technology rather than control individual disciplines."
Creating awareness is followed by planning and conceptualisation, both of which are more broad-based than design, which typically starts with the customer's preferences.
Click here to know more…
Image: ATPL
- CHARU BAHRI
Related Stories