CERC approves 4.5 GW Renewable Power evacuation in Gujarat
01 Aug 2023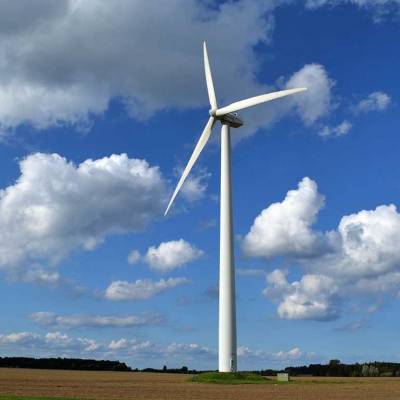 The Central Electricity Regulatory Commission (CERC) announced that a transmission license has been granted to POWERGRID Khavda II-C Transmission, a wholly-owned subsidiary of Power Grid Corporation of India (PGCIL). The license is for the evacuation of 4.5 GW of renewable energy at the Khavda pooling station in Gujarat under Phase-II, Part C on a build, own, and operate basis.
The Commission mentioned that the evacuation of 4.5 GW of renewable energy under Phase II, which includes Parts A to D, has to be taken up in a similar timeframe. They directed the Central Electricity Authority (CEA) to monitor the project's execution and report any delays by the licensee to meet the schedule.
REC Power Development and Consultancy (RECPDCL) carried out a competitive bidding process, and PGCIL emerged as the successful bidder with the lowest quoted annual transmission charges of Rs 2.82 billion. This was to set up the transmission system for evacuating 4.5 GW of renewable energy from Khavda Solar Park.
A public notice about the project was published in leading newspapers, and there were no suggestions received from the public in response. During the hearing on July 21, 2023, the petitioner informed the Commission that the scheduled commercial operation date of the project would be March 21, 2025.
The transmission program consists of Parts A, B, C, and D, and as per the transmission service agreement (TSA), all four parts are interconnected and should be taken up within a similar time frame. However, according to the information submitted by the Central Transmission Utility of India (CTUIL), there is a discrepancy in the commissioning date of Part A, which is March 28, 2025, and the commissioning date of Parts B, C, and D, which is March 21, 2025. Each part is being implemented by a different entity.
In case Parts B, C, and D are declared commissioned on the scheduled commercial operation date, there will be commercial liabilities due to the absence of Part A, whose scheduled commercial operation date is on March 28, 2025.
Also read: 
BMC Awards NCC-J Kumar JV Contract for GMLR Twin Tunnels  
NHIDCL collaborates with NIT Jamshedpur for Innovative Highway Solution  


Related Stories