Chennai Metro seeks bids for 5.74 MW rooftop solar
01 Aug 2023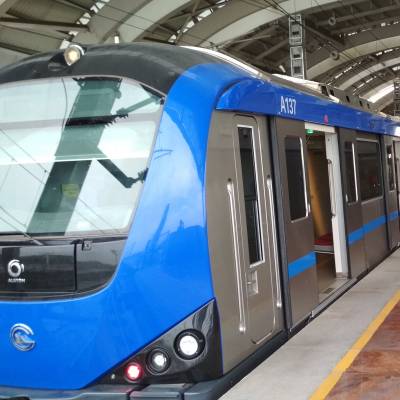 Chennai Metro Rail (CMRL) announced that they had released a tender for rooftop solar projects totaling 5.74 MW in CMRL's Phase 1 and Phase 1 Extension areas within the city.
It was stated that the project would be carried out using the renewable energy service company (RESCO) model.
The final date for the submission of bids was mentioned to be September 11, 2023, and it was informed that the bids would be opened on the following day.
The tasks encompassed in the project's scope were outlined, which included activities ranging from designing, engineering, manufacturing, and supplying to storage, civil construction, erecting suitable structures, conducting testing and commissioning, and also supervising the operation and maintenance (O&M) for a span of 25 years.
It was noted that bidders had the flexibility to propose a capacity that fell within a range of approximately 25% of the overall planned capacity of 5.74 MW.
This range allowed for the potential to increase or decrease capacity at specific locations, and even the option to withdraw the project from designated locations.
The estimated value of the work, excluding GST, was mentioned to be Rs 250 million ($3 million).
It was stipulated that bidders were required to provide a bid submission fee, which would not be refunded, and this fee would include GST amounting to Rs 32,000. Additionally, an earnest money deposit (EMD) of Rs 2.5 million was to be submitted.
The selected bidder was obligated to present a performance bank guarantee within a month from the issuance of the allocation letter.
Related Stories