Chennai Ring Road transforming Mahabalipuram
01 Sep 2023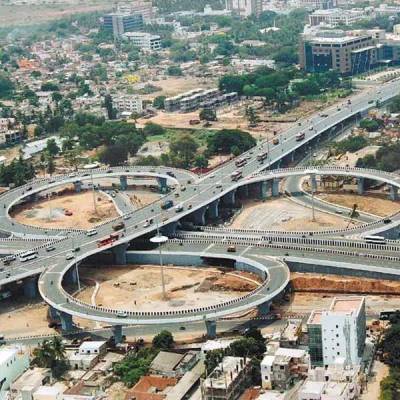 Mahabalipuram, a town steeped in cultural heritage and nestled along the serene coast, was said to be on the brink of a remarkable transformation, reminiscent of Sholinganallur's journey. It was mentioned that central to this transformation was the highly anticipated Chennai Peripheral Ring Road (CPRR), which was poised to reshape Mahabalipuram's landscape and open doors to newfound economic opportunities.
It was reported that the proposed Chennai Peripheral Ring Road, which spanned an impressive 133.38 kilometres with an estimated budget of Rs 123.01 billion, stood as a pivotal turning point for Mahabalipuram. It was noted that this ambitious project, commencing at Ennore Port, Chennai, was designed to connect several key towns including Singaperumalkoil, Sriperumbudur, Tiruvallur, Tamaraipakkam, Periyapalayam, Puduvoyal, and Kattupalli, ultimately culminating in Mahabalipuram. The stretch was said to aim to re-establish Mahabalipuram as a major goods transport hub with a new uncongested route as a preferable alternate to the widely used busy Old Mahabalipuram Road and East Coast Road route. It was also mentioned that upon completion, the CPRR would be the most ideal route for goods container trucks to avoid the busy city traffic and carry cargo to the Chennai-Ennore port.
It was reported that with an expected completion date around 2025, this expressway promised to not only enhance connectivity but also stimulate an upsurge in social infrastructure development.
One notable consequence of this development, it was pointed out, would be the substantial increase in land appreciation within the region. As the Chennai Peripheral Ring Road took shape and brought about enhanced connectivity, it was observed that the real estate market in Mahabalipuram was witnessing a significant uptick. It was mentioned that investors and developers were eyeing the town with great interest, leading to rising property values. This increased land appreciation was said to benefit not only property owners but also fuel additional economic growth, as it attracted more investments and developments.
Also read: 
Hyderabad Metro phase 3: Systra & Aarvee get DPR contract
Land Acquisition for Nanded-Wardha Rail Reaches 90% Completion


Related Stories