CMDA authority approves new railway station in Kilambakkam
01 May 2023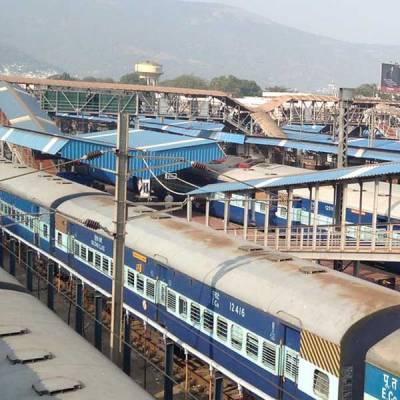 The Chennai Metropolitan Development Authority (CMDA) approved a project to build a new suburban railway station in Kilambakkam and decided to transfer funds to Southern Railway during its Authority meeting, making it soon easier to commute to the new bus terminal in Kilambakkam.
A decision was also taken to give the railway Rs 200 million. To start, the CMDA will send Rs 4 lakh to complete the preliminary work.
It should be noted that the Chennai Unified Metropolitan Transport Authority (CUMTA) has studied the feasibility of building a new railroad station between the Vandalur and Urapakkam stations in Kilambakkam.
Also, another project to construct a skywalk connecting the new bus stand and the new railway station has also been approved in the meeting.
With a goal of opening the facility in June, the planning authority is rushing to finish the Kilambakkam bus stand's construction.
The government has already announced that the bus stand will be named after M Karunanidhi, Former Chief Minster from DMK party.
In addition to this, funding has been authorised for the Greater Chennai Corporation to build infrastructure facilities at the current Madhavaram Bus and Truck Terminal.
Also read:
Aim to make Vande Bharat a world-class train
Indian Railways to earmark Rs 13,000 cr for stations upgrade in FY24


Related Stories