Delhi firm bags Chennai's outer ring road project
01 Jul 2023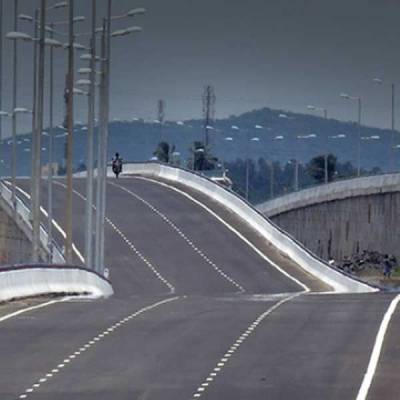 The Chennai Metropolitan Development Authority (CMDA) has awarded the contract, worth Rs 2.9 crore, to prepare a blueprint for the development of a one km stretch on either side of the 62km outer ring road (ORR), to Delhi-based Rudrabhishek Enterprises.
The consultant will be responsible for preparing a detailed development plan, identifying and delineating suitable areas for implementation of the Land Pooling Area Development Scheme and preparing an economic development plan along the outer ring road growth corridor.
According to sources, the outer ring road is being conceived by the government as a high-growth corridor with sustainable levels of density. It will draw business and industrial activities in and around Chennai owing to better infrastructure and a higher floor space index.
The plan involves providing seamless connectivity to reduce the cost of transportation to attract business-related investments and also create demand for affordable housing and quality public spaces. The corridor is expected to have good connectivity with the existing airport as well as the proposed one at Parandur.
The sources said that by creating a new growth centre on the outer ring road, the large green cover between the core city and corridor threatened by the urban expansion will be protected. The consultant will also study the operational feasibility of metro, light rail, suburban train or tram or other modes of transit on the outer ring road.
The blueprint will also include an overall framework for the sustainable economic development of the outer ring road growth corridor, the type and phasing of investments, and methods of implementation and establish the impact assessment of these investments on the local and regional economy.
Related Stories