Exclusive! World's largest passenger elevator is here in India
01 May 2022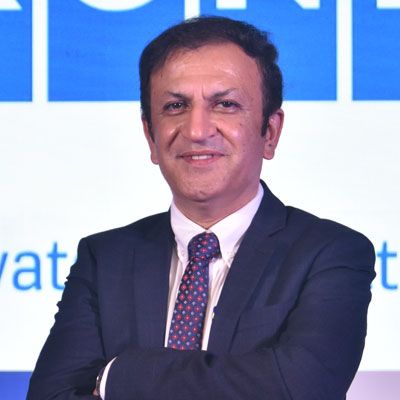 The world's largest passenger elevator has been launched, and it is in India! KONE recently officially announced the launch of this 16-tonne, five stop engineering marvel at the Jio World Centre in Mumbai, India. What's more, the centre is home to 188 world-class elevators and escalators installed by the company. The world's largest was carefully designed, built and tested for the most optimum people flow analysis, with high quality and safety aspects built in. During the launch in Mumbai, SHRIYAL SETHUMADHAVAN in a tête-à-tête with Amit Gossain, Managing Director, KONE Elevators India, delved into the company's focus, key offerings and growth predictions in the coming months.
What is the biggest technology innovation in the largest elevator?
Our customer Reliance wanted to ensure a smooth flow of people and goods at the world-class Jio World Centre. This was going to be a venue for weddings and some major brand launches. The idea was to design an elevator keeping in mind safety as well as the aesthetics. There should be some uniqueness and we created a marvel in this centre. This elevator was primarily designed based on the traffic and goods flow. The machine, designed by KONE and used in this elevator, has the capability to have an absolutely safe, experiential, tried and tested design globally.
How were the touchless elevators…
To read the complete interview, CLICK HERE
Related Stories