Gokhale Bridge to partially open by the end of October
01 May 2023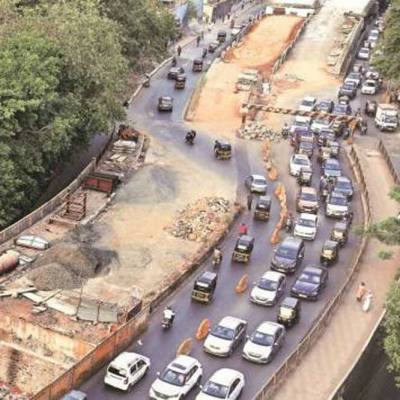 During his inspection of the ongoing construction of the Gopal Krishna Gokhale Bridge in Mumbai, Maharashtra Chief Minister Eknath Shinde announced that the bridge would be partially opened by the end of October. The Gokhale Bridge had been closed to pedestrians and vehicles since November due to its deteriorating condition. The railway authorities took up the task of dismantling the bridge because it was built over railway tracks.
Last December, the Brihanmumbai Municipal Corporation (BMC) initiated the reconstruction of the bridge through a tender process. Originally, they aimed to open one section of the bridge by the end of May. However, due to a shortage of steel supply from Jindal and Steel Authority of India Limited (SAIL) plants, the deadline had to be extended.
Shinde stated that he had been assessing the situation and discussing it with the Divisional Railway Manager of Western Railways. He would closely monitor the steel supply and ensure that vehicular traffic on the bridge can resume by the end of October this year.
However, Andheri legislator Ameet Satam expressed a different viewpoint, suggesting that while one section of the bridge would open by October's end, the entire bridge would only become operational by May 2024.
Satam explained, the railway portion of the bridge requires approximately 2,600 MT of steel. So far, they have received 750 MT, and an additional 1,200 MT is expected to arrive by the end of this month. Once received the steel, fabrication work will commence in July. By October-end, they would complete the construction of one section. The work on opening the second lane would begin in November and conclude by May 2024.
Meanwhile, civic officials mentioned that the BMC would make efforts to open both sides of the bridge by the end of December.
Dhaval Shah from the Lokhandwala Oshiwara Citizen's Association expressed concerns about the delayed opening of the second lane, which is now slated for May 2024. Shah said, "The postponement is disheartening and worrisome for the residents who were hoping for a revised deadline of the year-end, as it will result in further hardships."
Also Read
Madurai roads to get a makeover
NHAI Invites Bids for Vadodara-Surat Highway Construction


Related Stories