Mumbai to have its first road with Special Underground Utility Corridor
01 Apr 2023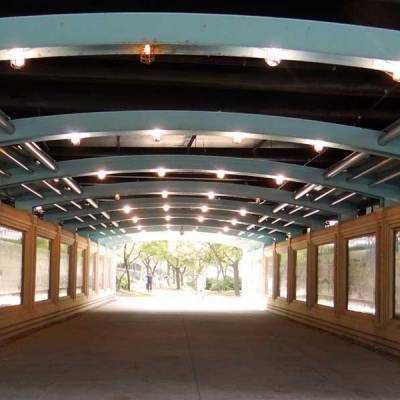 The Lallubhai Park Road in Andheri West is on track to become the city of Mumbai's first cement concrete road to feature a unique utility corridor.
The Lallubhai Park Road utility corridor construction project was kicked up by the Mumbai Municipal Corporation (BMC) in April 2021. The 1.8 kilometre road will shortly be finished after a year of laborious effort.
Cross-connection ducts were installed as part of the project, and they were spaced 30 metres apart. This will eliminate the need for future cable laying excavation.
According to the needs, the utility lines will be carried by the cross-connection ducts to either side of the structures.
The Lallubhai Park Road is the first in the city to have a planned utility corridor, and going forward, all new roads in the city would be constructed using this technology, according to Ameet Satam, MLA, Andheri, who first proposed the initiative in the state Assembly in 2017.
The ground penetration radar (GPR) inspection was carried out by the BMC in response to a request from the local MLA and identified over 30 distinct wires, including those for power, gas and the internet, flowing beneath the road.
Also read:
Road development at Secunderabad Cantonment an uphill task
PMC directs departments to reinstate roadways in accordance with rules


Related Stories