Government to Bid Out 50 GW of Solar, Wind, and RTC Projects in FY24
01 Apr 2023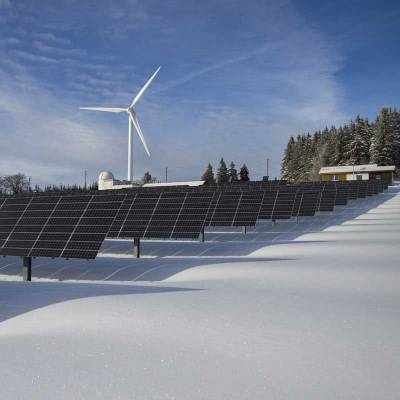 The Ministry of New and Renewable Energy (MNRE) has released a bidding calendar by agency for 50 GW of renewable energy projects for the current fiscal year (FY 2023-24).
The calendar calls for 30 GW of renewable capacity in the first two quarters and 20 GW in the last two.
SECI and NTPC will each issue tenders for 12.5 GW of solar/hybrid/round-the-clock (RTC) and 2.5 MW of wind projects. Tenders will be issued by NHPC and SJVN for 7.5 GW of solar/hybrid/RTC projects and 2.5 MW of wind projects, respectively.
The bids will be solicited in accordance with the government's standard bidding guidelines and the MNRE's instructions for renewable energy tenders.
MNRE has stated that it will issue renewable project bids worth 50 GW per year during fiscal years 2024-28, with at least 10 GW of wind tenders.
Renewable project developers have frequently petitioned the government for a predictable bidding trajectory in order to mitigate project risks, allow for more efficient financial planning and supply chain management, and provide better visibility and certainty for upcoming tenders.
They claim that the current haphazard tendering processes used by the federal and state governments make it difficult to plan finances and secure component supplies at competitive prices.
India has set ambitious renewable energy targets in order to combat climate change and reduce reliance on fossil fuels. The government has pledged to source 50% of its installed power capacity from non-fossil fuel-based energy sources by 2030 and reducing the emissions intensity of its GDP by 45% compared to 2005 levels.
Further, MNRE has been working to achieve 500 GW of installed electricity capacity from non-fossil sources by 2030, which includes 280 GW of solar. As of February 2023, India's renewable energy installed capacity stands at nearly 169 GW, with 82.6 GW under implementation and 40.89 GW under the tendering process.
Also Read
Operations of construction waste plant in Rajarhat to begin operations
As demand for LCV rises, Mahindra & Mahindra to increase production

Related Stories