Home sales in tier-2, tier-3 cities decline in April amid Covid-19
01 Jun 2021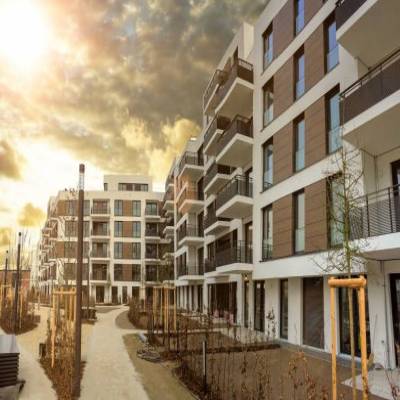 After an increase in sales of apartments in tier-2 and tier-3 cities in the March quarter of 2021, the transactions fell in April as several states imposed regional lockdowns to prevent the spread of Covid-19.
In the March quarter on a year-on-year basis, housing transactions in these cities jumped to 19% to 41,270 units. The sales in April this year reached 5,980 units, nearly 2.5 times higher than in April 2020.
However, according to PropEquity, a research firm, numbers were not comparable, given the complete lockdown in April last year.
The April 2021 numbers were declining compared to the average monthly purchases of 13,757 units in the March quarter.
Samir Jasuja, founder and managing director at PropEquity, told the media that due to the second wave of Covid-19 in April, the numbers declined by almost 50%. Although they expect to recover the housing numbers as the nation moves towards the unlock phase.
The tier-1 and tier-3 cities were Indore, Jaipur, Kochi, Lucknow, Ludhiana, Mangalore, Mohali, Mysore, Nagpur, Agra, Ahmedabad, Amritsar, Bhiwadi, Bhopal, Bhubaneswar, Chandigarh, Coimbatore, Dehradun, Gandhi Nagar, Goa, Guntur, and others.
In Q1 CY2021, home purchases in tier-2 and tier-3 cities grew 6% regularly. In the December quarter of CY2020, these cities reached 38,906 units sales, turning into monthly sales of 12,969 units.
Prominent developers said they had seen an increase in home sales in these cities in the March quarter, but sales have declined since then.
DLF, the country's largest developer, said it had seen remarkable growth in queries and purchases from markers like Lucknow, Kochi, Indore, Panchkula, and Kasauli in Q3 and Q4 of FY21.
Tata Realty and Infrastructure and Tata Housing Development Corporation, units of Tata Sons, also saw a notable increase in purchases from their projects in Tier II and Tier III cities in FY21.
Managing director Sanjay Dutt said, owing to a rise in demand from the non-resident Indian Community, Tata Housing reported a Rs 100 crore profit from Tritvam, its luxury project in Kochi.
Properties at prime locations and near to metros have been observing a rise in demand, like Myst of Tata Housing, overlooking the Himalayan foothills in Kasauli and Rio De Goa located at Dabolim Goa.
Dutt said the Myst project reported over 345% rise in revenue and an 86% increase in enquiries in FY20-21 compared to FY19-20, and to meet the demand, they had to introduce a new inventory.
Rio De Goa has also been obtaining traction as a vacation and second home with growing interest from Mumbai.
Before the second wave of Covid-19, particularly during the October-December period, property consultant Anarock observed a two-fold increase in queries for properties in Lucknow compared to the pre-Covid-19 period in 2019.
---
Also read: Home sales plunge in April-May due to second wave of Covid-19
Also read: Maha property registrations & revenue drops by 60% due to Covid-19 curbs
Related Stories