John Deere Adds 85 P-Tier & 510 P-Tier Excavators to Lineup
01 Jul 2023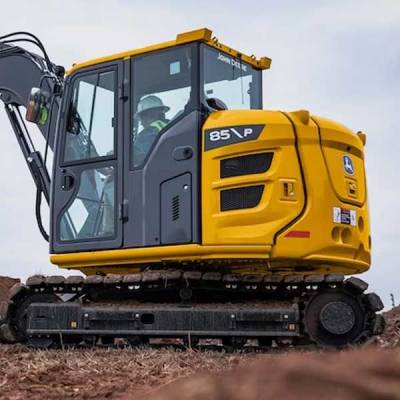 On the horizon are the excavators of the next generation from John Deere.
The next new machines will be owned, created, and manufactured by John Deere following the termination of the partnership between Hitachi and John Deere.
The 85 P-Tier and the 510 P-Tier are the most recent models that will soon be on job sites as the company continues to upgrade its current generation of equipment.
Deere has eliminated the letter at the end of the model name that denoted the generation of the machine under the tiering system. A G, P, or X-Tier is used in its place to indicate one of three performance and technology tiers, which stand for advanced models, electric or hybrid diesel-electric technologies, and economy models, respectively.
A 270-degree camera system included into the display is one improvement, along with better performance, lower maintenance costs, and less fuel use.
Examples of recent items that John Deere can introduce to the market fast are the two new models.
Related Stories