Largest AIF in warehousing worth Rs 20 bn to be raised by Welspun One
01 Mar 2023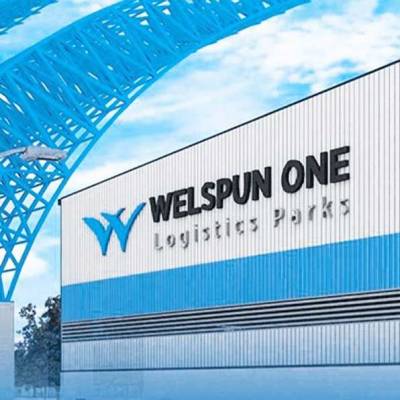 Welspun One Logistics Parks (WOLP), an integrated fund and development management platform with an emphasis on industrial and warehousing real estate, intends to raise Rs 20 billion for its second fund, including Rs 10 billion for green shoe option. The alternative investment fund (AIF) being formed for India's warehousing and logistics industry is the largest one to date.
A pan-Indian development plan for WOLP Fund 2 aims to construct 8-12 million square feet overall based on opportunities in tier I and tier II locations as well as in-city projects in Mumbai, Delhi, and Bangalore. According to Balkrishan Goenka, Chairman, Welspun Group, "The warehousing industry is now a fully integrated priority sector in India that contributes to the $1 trillion economy. Owing to the country's favourable policy changes, this resilient asset class has drawn significant interest from national investors. Welspun One is the only warehousing platform to permit domestic capital to be invested in the Indian warehousing growth story."
Welspun One Logistics Parks Fund 2 is being raised in the wake of WOLP Fund 1, an AIF for domestic investors that was raised in 2021 and is under SEBI regulation. WOLP Fund 1 had raised Rs 5 billion from a set of high networth investors including marquee individuals and family offices.
Anshul Singhal, Managing Director, Welspun One Logistics Parks said. "Our strong performance in WOLP Fund 1 has encouraged us to plan our second fund on a larger scale allowing domestic investors to be part of this exciting asset class which has already attracted $5-6 billion of foreign institutional capital." In less than one and a half years since its initial close, the first fund has produced strong performance with a track record of 100% commitment across a portfolio of six investments, totaling over 6.5 million square feet. Almost 50% of the investment portfolio of the first fund is anticipated to be physically delivered, leased, and operating by the middle of 2023.
Related Stories