Learnings from the Joshimath crisis
01 Feb 2023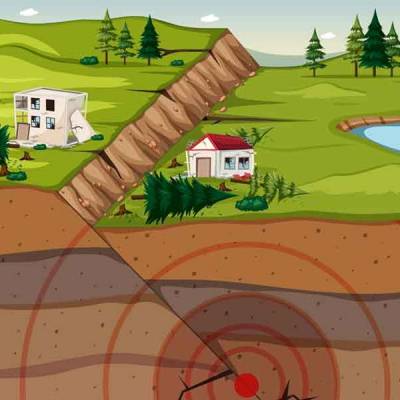 Man is prone to exploiting the vulnerabilities of nature. And when the vagaries of nature hit back, it leads to a 'natural disaster'. It is not until such catastrophes impact the basic nature of human existence is there any attempt to solve them. Joshimath, a town and municipal board in Chamoli district in Uttarakhand serves as a perfect example. The Uttarakhand flood of 2021 and its aftermath severely affected the region beginning in February 2021. Fast forward to 2023, the town is now sinking.
Joshimath is situated at an altitude of 6,200 ft above sea level, in the lower Himalayas. The town is situated in the middle of a hill bounded by Dhauliganga and Alaknanda on one side and Karmanasa and Dhaknala on the other. In addition to Joshimath, several settlements can be found on the lower and middle slopes. These include Chami, Shelong, Khanoti Chatti, Animath, Vishnuprayag, Khan, Parsari, Ganeshpur, Sunil, Gaukah, Dadon, Regaon, Oucha, Auli, Kharori, Kuni, Paiyan, Khancha, Barhgaon, Paini and Vishnupuram.
The recent crisis in Joshimath began with cracks on walls at an accelerated pace. Reports cited that owing to land subsidence, 863 buildings in Joshimath were found to have cracks and numerous structures had moderate or major damages.
The cracks caused by land subsidence in Joshimath is not an overnight phenomenon. This has been an ongoing issue since the 1970s. In 1978, a panel headed by Garhwal commissioner Mahesh Chandra Mishra submitted a report stating that major construction should not be done in the city and the Niti and Mana valleys because they are on moraines, which are masses of rocks, sediment and soil deposited by glaciers.
Joshimath has grown in size resulting in haphazard development, as is the problem with other towns located 5,000 ft above sea level with all development happening on loose soil. Unplanned expansion has also amended the natural flow of water; in the absence of systematic drainage, water has been forced to chart alternative routes...
To read the full report, CLICK HERE
Related Stories