Madurai soon to build waste treatment plant
01 May 2023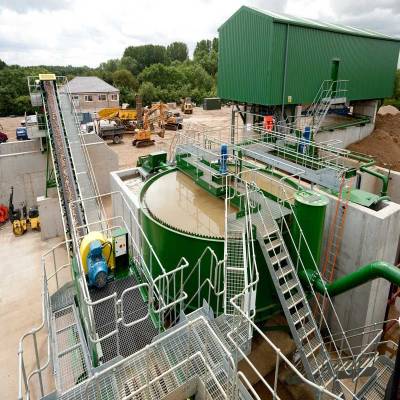 Madurai Corporation wants to develop a building and demolition waste processing plant at the Vellaikal dumping yard at an estimated cost of Rs 600 million in an effort to process construction debris and stop its dumping in various sections of the city by builders and citizens. The facility will be able to process 100 tonne each day.
In addition to the plant, four debris collecting facilities will be built at Gatelock Road, Kochadai, Vellaikal, and Kochadai. Simranjeet Singh Kahlon, Corporation Commissioner, stated that the plant will be built through a public private partnership (PPP) using the design-build-finance-operate-transfer (DBFOT) method. According to this approach, the private party is solely responsible for the project during the concessionary period before turning it over to the corporation.
Roadside construction garbage dumps are a key contributor to Madurai's dusty roadways and are frequent sights along the Vaigai riverfront road. A recent initiative by the Madurai Corporation to clear encroachments from the riverbank also included the removal of building debris.
Near Meenambalpuram, a sizable portion of the tank's area has been invaded by this waste. Loss of tank area will result if this is allowed to continue unchecked.
At the Vellaikal processing centre, the waste that has been transported from collection points will be ground into sand for making paver blocks. It may also be used to fill landfills and for the construction of roadways inside corporate boundaries.
Also read:
KMDA sets up bio-mining plan to remove solid waste at 21 dump yards
Making PPE waste into bricks without cement is now possible


Related Stories