Maharashtra to construct Alibaug-Virar Multimodal Corridor project
01 Dec 2022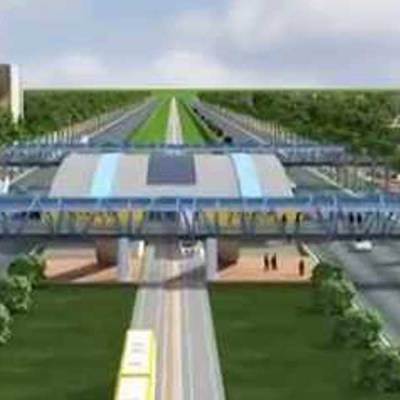 Following the completion of Phase 1 of the Nagpur Expressway, the Maharashtra government's attention has shifted to the long-delayed Alibaug-Virar Multimodal Corridor project. It is 127 kilometres long. The Maharashtra State Road Development Corporation (MSRDC), the project's implementing authority, is in talks with lenders including the Asian Development Bank (ADB).
The state Cabinet received preliminary approval last month to seek loans from the Housing and Urban Development Corporation (HUDCO) and other lenders. The construction is expected to begin next year.
The Multi-Modal corridor is a high-speed highway that connects Alibaug (in Raigad district) to Virar (in Palghar district). The 127-kilometre route will connect three districts: Raigad, Thane, and Palghar.
The entire green field road project was planned with the goal of diverting the large flow of cargo. Currently, freight exits the Jawaharlal Nehru Port Trust and becomes stopped on internal roadways in areas such as Thane and Navi Mumbai. In addition, the corridor will be linked to key national highways. This will improve connection for the movement of goods to various parts of India.
The Alibaug-Virar Multi-Modal Corridor will connect National Highways (NH)-8, NH-3, NH-4, the Bhiwandi Bypass, NH-4B, the Mumbai-Pune Expressway, and NH-17.
The Multi-Modal Corridor was conceived a decade ago and approved in 2012. However, work on the ground never began, and as a result of the delay, cost projections soared four times over the 2012 predictions. The project's current cost is expected to be Rs 55,564 crores (12,554 crores estimated in 2012). The Multi-Modal Corridor is now nearly as costly as the Samruddhi Mahamarg (Nagpur Expressway).
According to reports, the rising cost of land in the Mumbai Metropolitan Region has increased the cost of the plan. To buy 1,347.22 hectares of land, over Rs 21,000 crore will be required.
See also:
Maharashtra to connect almost every district in the next five years
Aurangabad-Pune expressway work to begin soon: Gadkari


Related Stories