Samruddhi Mahamarg's longest tunnel in Maharashtra is nearing completion
01 Oct 2022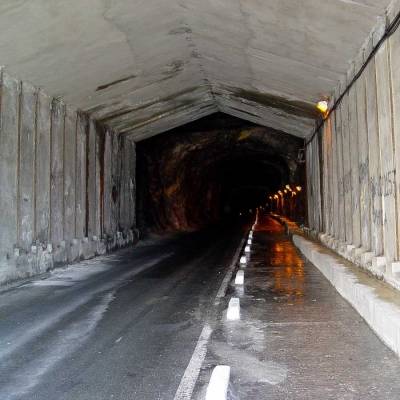 Between Igatpuri and Kasara, the longest road tunnel in Maharashtra, is almost finished.
As a part of the Samruddhi Mahamarg, popularly known as the Nagpur Mumbai Super Communication Expressway (NMSCE), it was constructed.
The tunnel is split into two tubes, each with three lanes, to accommodate traffic going to and from Nagpur and Mumbai.
The Mumbai-Nagpur expressway project is being handled by the construction firm Afcons.
The fourth-longest tunnel in the nation is the 7.7-km tunnel. It is India's widest tunnel with an 18-metre width.
Over 23,000 tonne of cement and over 400 tonne of steel were used in the construction of this tunnel.
Without having to navigate the more than 15 hairpin twists that the current national highway has in that stretch, motorists would be able to cross the Kasara ghat part of the road in about 7-8 minutes thanks to the tunnel.
Also read:
BMC floats fresh tender for Goregaon-Mulund Link tunnels
Ramban Tunnel contractor fined Rs 85 million for tunnel collapse


Related Stories