Nagpur municipal corp invites bids for construction debris recycler
01 Aug 2021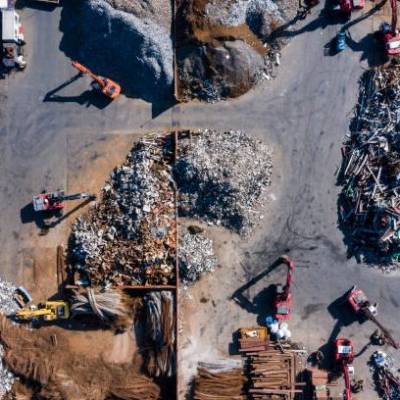 The Nagpur Municipal Corporation (NMC) has started an innovative way to make sure that construction debris is disposed of safely or processed for other construction activities, ready-mix concrete, manufacturing paver blocks, etc.
NMC has invited bids for choosing a firm for transportation and collection of the construction and demolition (C&D) waste.
As well as setting up a 150 tonnes per day (TPD) treatment plant on public-private-partnership (PPP) for 20 years on design, finance, built, own, operate and transfer (DFBOOT) at Bhandewadi dumping yard. However, NMC would not make any money from this project.
The city produces nearly 1,200 MT solid waste right now and 150 MT C&D waste, consisting of stones, bricks, debris dumped into rivers, roadsides, open spaces or near trees, constantly impacting natural resources, water bodies, and biodiversity.
The public health engineering department of NMC informed that the quantity of C&D waste on-call service and unclaimed debris should be varying between 100-150 MT per day. It can differ depending on the festivals or seasons. During summers, the quantity is likely to be at peak and minimal or even zero during monsoons.
The initiative took place after C&D Solid Waste Management Rules, 2016 identified construction waste as a kind of municipal solid waste and gave the framework to direct the storage, management, transportation, collection, and disposal of produced waste from each type of construction and demolition activities in Nagpur.
Apart from this, several developers in the city hire contractors to segregate the waste produced at the construction sites. The contractors take away the waste which can be sold or reused. The debris produced from building destructions, old structures end up being dumped in open spaces mostly. The senior NMC official said that there is a requirement for a recycling plant.
According to the bidding conditions, a single C&D waste treatment plant should have 75 MT capacity in an 8-hour shift. The bidder would have the right to operate the plant in two shifts for treating 150 MT per day of C&D waste.
The firm would also levy some tipping amount for carrying the construction waste from the site to the dumping yard.
The official informed the media that the town planning department would also be tied up in this project.
Related Stories