ONGC Videsh Faces Delay in Repatriating Russian Dividends
01 May 2023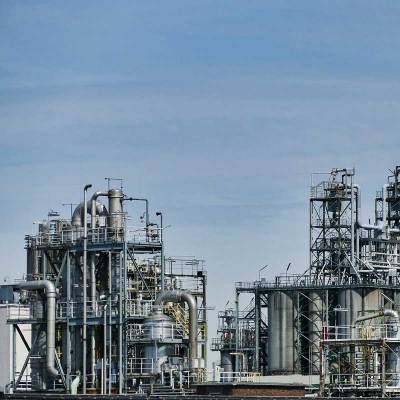 India's flagship overseas firm, ONGC Videsh, has less than USD 100 million in dividend income held in Russia due to the Ukraine conflict, but the company is not eager to repatriate it, stated a senior official.
Indian state oil companies have invested USD 5.46 billion in acquiring stakes in four different assets in Russia. These include a 49.9% stake in the Vankorneft oil and gas field, as well as another 29.9% stake in the TAAS-Yuryakh Neftegazodobycha fields.
The companies receive dividends from the operating consortium's profits generated from the sale of oil and gas extracted from these fields. Following the invasion of Ukraine in February last year, Russia imposed restrictions on repatriating dollars to stabilize foreign exchange rates.
OVL, the overseas subsidiary of state-owned Oil and Natural Gas Corporation (ONGC), received its last dividend in July 2022. However, a subsequent dividend payment remains in the company's Russian account.
Rajarshi Gupta, the managing director, stated that the dividend income held in Russia is "less than USD 100 million." He added, "We are not in a rush to retrieve it as the company requires capital and operating expenses for the three projects in Russia. Regarding dividends, it is business as usual."
OVL maintains its interest in Russia through a subsidiary based in Singapore. However, Moscow declared Singapore an unfriendly nation last year, preventing funds from flowing to any company incorporated there.
Gupta mentioned that the company is exploring appropriate banking channels and engaging in discussions. Last week, officials from Oil India revealed that USD 300 million in dividend income for their company and its partners is also stuck in Russia.
The consortium consisting of OIL, Indian Oil Corporation (IOC), and Bharat PetroResources Ltd holds stakes in two projects. The USD 300 million dividend is held with the Commercial Indo Bank LLC (CIBL), previously a joint venture of State Bank of India and Canara Bank. In March, Canara Bank sold its 40% stake in CIBL to SBI.
The dividend from TAAS was paid quarterly, while Vankorneft's earnings were paid biannually. The Indian firms are considering options for repatriating the funds from Russia, Gupta stated.
Also Read
HeidelbergCement India's net profit dips 62.64% in Q4 FY23
Sobha Posts Net Profit of Rs 48.60 Crore in Q4 FY23

Related Stories