PFC joins DVC with loan pact for 1,320 MW Raghunathpur Project
01 Aug 2023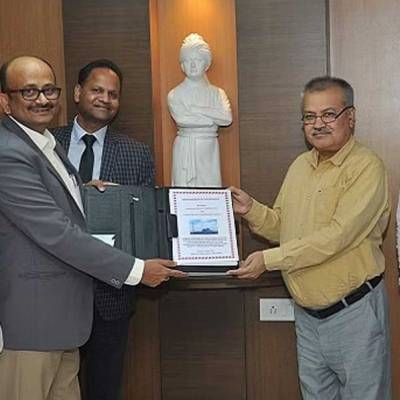 The State-owned Power Finance Corporation (PFC) and Damodar Valley Corporation (DVC) have joined forces in an agreement, wherein PFC will extend a loan of Rs 45.27 billion to facilitate the establishment of a 1,320 MW project in Raghunathpur, West Bengal. This collaborative initiative, known as the Raghunathpur Phase-II project, is set to significantly enhance West Bengal's power generation capacity, as highlighted in a statement by PFC.
This project's collective power generation capacity of 1,320 MW marks a pivotal advancement in the energy landscape of the region, as emphasised in the statement. PFC and DVC have effectively formalised a loan arrangement totalling Rs 45.27 billion, specifically designated to materialise the ambitious Raghunathpur Phase-II project, featuring two 660 MW units, as detailed in the statement.
Throughout the project's progression, PFC and DVC remain fully committed to ensuring its successful execution, adhering unwaveringly to the highest standards of efficiency, innovation, and environmental stewardship, according to the statement.
PFC stands as the nation's foremost non-banking financial entity, concentrating on delivering financial solutions across the entire electricity generation, transmission, and distribution spectrum. DVC operates as a public sector enterprise dedicated to power generation and transmission, catering to the energy demands of the eastern region within the country.
Related Stories