PMPML plans 192 e-buses addition by December
01 Aug 2023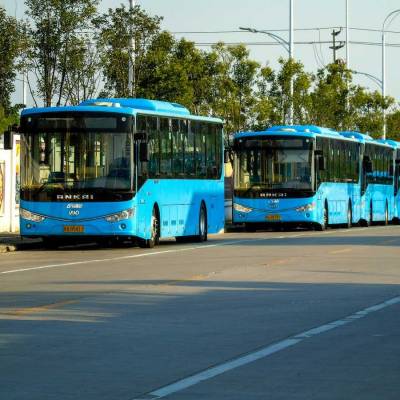 The city transport utility announced that they would be incorporating 192 electric buses into their fleet over the next four months, as stated by PMPML officials.
In the initial phase, the Pune Mahanagar Parivahan Mahamandal (PMPML) had procured 150 e-buses, and this number was subsequently raised to 458.
Sanjay Kolte, the CEO of Pune Smart City Development Corporation, mentioned at an event within the city that they intended to elevate this count to 650 by the conclusion of the current year.
The vehicles were provided under the sponsorship of the Pune Municipal Corporation (PMC) as a component of the Smart City project.
As per a PMPML official, a batch of 15 buses is anticipated to reach the city in approximately a month's time.
It was explained by the official, "These buses are waiting for certification from CERT and the Regional Transport Office (RTO), as well as for registration. The remaining buses are predicted to arrive by December."
Presently, PMPML operates a total of 2,079 buses, out of which 200 are powered by diesel, 1,421 operate on CNG, and 458 are electric. Among these, 327 buses have been in service for over 10 years. The PMPML has a policy of not using buses for more than 12 years after their induction into the fleet.
In the broader perspective, about 600 CNG-run buses are planned to be decommissioned during this fiscal year. This figure encompasses both buses owned by PMPML and those obtained through leasing agreements.
Also read: 
Srinagar gears up for E-bus launch  
Green flag to Pavana Valley Villages to Kusgaon Budruk road  


Related Stories