Project cost for Versova-Bandra Sealink jumps by 60% to Rs 113.33 bn
01 Mar 2023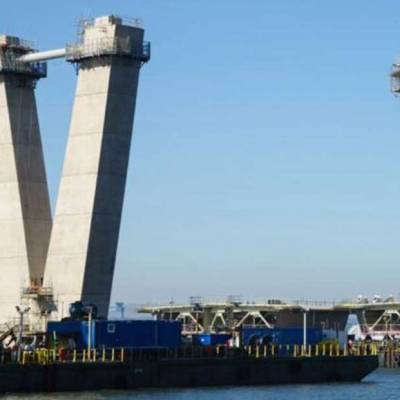 Versova Bandra Sealink, the state government of Maharashtra's flagship project, now costs an astounding Rs 113.33 billion, up from Rs 69.93 billion in 2019. The project has made relatively little progress despite a massive cost overrun of over Rs 43 billion over the past four years. Many parties have contested the project's environmental clearance, which has caused legal tangles for the project. The Supreme Court has now been involved in the case.
The 17.7 kilometre long, Rs 70 billion project was supposed to be finished in 2023. The project's deadline has now been pushed back to December 2026 by the Maharashtra State Road Development Corporation (MSRDC), the project's nodal organisation. In 2019, Reliance Infrastructure Ltd. and the Italian company Astaldi formed a consortium to win the VBS project following a tendering process. L&T and ITD Cementation were L2 and L3, with costs of Rs 76 billion and Rs 73 billion respectively. Reliance-Astanali JV was the L1 with a project cost of Rs 69 billion.
Reliance Infra sold its interests to Astaldi in 2021, and APPCO, a business with headquarters in Uttar Pradesh, joined Astaldi as a new JV partner on the project. In February 2017, the Maharashtra State Road Development Corporation (MSRDC) received Environment Clearance (EC) from the State Environment Impact Assessment Authority (SEIAA). The NGT's Western Bench rejected the plea in August 2022 after Juhu Moragaon Machhimar Vividh Karyakari Sahkari Sanstha (JMMVKSS), a fish workers society in Juhu, objected to the EC given to the sealink.
Following that, the case was brought before the High Court, which also dismissed the petition. Thereafter, a different petitioner submitted a comparable petition contesting the EC given to the project in the NGT. In opposition to the NGT taking up the same issue, which has already been resolved by the High Court and the NGT's Western Bench, the MSRDC has now filed a petition with the Supreme Court. The project's cost has increased to Rs 113.33 billion as a result of the excessive delay, according to Solicitor General Tushar Mehta, who also mentioned the MSRDC's request for an urgent hearing in the Supreme Court.
Related Stories