Saket Bridge Reopens, Easing Mumbai-Thane Commute
01 Aug 2023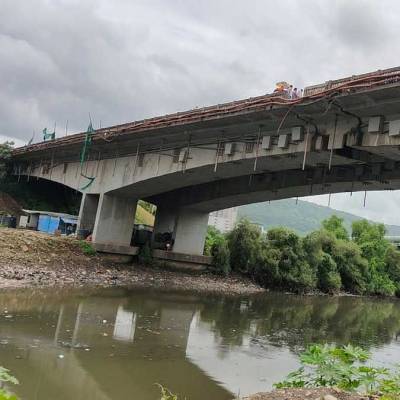 Motorists traveling between Mumbai and Thane via the Mumbai-Nashik highway can now breathe a sigh of relief, as the two lanes heading towards Nashik on the Saket bridge have been reopened. According to officials, engineers from the Maharashtra State Road Development Corporation (MSRDC) have inspected the repairs and confirmed that the bridge is now safe for traffic.
Last week, traffic on the Nashik-bound lanes of the Saket bridge had to be abruptly closed due to a discovered defect in one of the spans spanning the creek. To manage the situation, heavy vehicles traveling to Nashik or JNPT from Mumbai and Ghodbunder road were rerouted through Airoli, while lighter vehicles were allowed to use a single lane. Unfortunately, this redirection caused significant congestion on both the Eastern Express highway and Ghodbunder road.
An official explained that the issue arose from a problem detected in a section of the bearing situated beneath a 4mx7m slab that functions as a connector between the two cantilever arms of the bridge over the creek. These bearings serve to absorb shocks from the road surface. To address the situation, the restoration team had to raise the nearly 35-tonne slab to assess the extent of the damage underneath, ultimately identifying the flaw. Prompt corrective measures were then taken to rectify the problem.
See also:
​​Ghodbunder Road in Thane to be enlarged by adding service lanes
MMRDA seeks Rs 200 bn loans for Mumbai infrastructure projects


Related Stories