QIA Acquires Over 2.5% Stake in Adani Green Energy
01 Aug 2023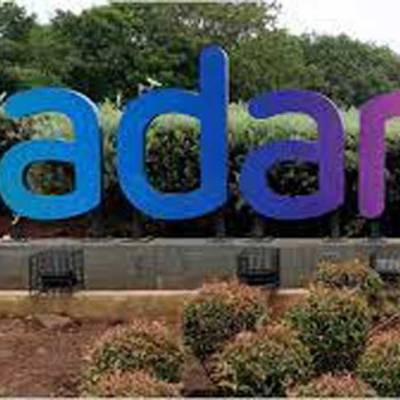 Qatar Investment Authority (QIA), a prominent sovereign wealth fund, has recently obtained a stake in Adani Green Energy Ltd, surpassing 2.5% of the company's ownership with an investment exceeding USD 500 million, as indicated by sources within the industry. The acquisition aligns with QIA's emphasis on environmental, social, and governance (ESG) considerations and marks its second investment in Adani Group enterprises. The initial investment was made in Adani Electricity Mumbai Ltd. (AEML), wherein QIA purchased a 25.1% share in 2020. AEML, a subsidiary of Adani Energy Solutions Ltd, manages Mumbai's energy distribution services.
In a recent open market transaction, Infinite Trade and Investment, a promoter group entity associated with Adani Green Energy, divested a 2.8% stake in the company for ₹41.31 billion. This transaction amounted to 4,48,82,500 shares, equivalent to 2.8% of the total outstanding shares, sold at a price of ₹920.43 per share. INQ Holding LLC, a wholly-owned subsidiary of Qatar Investment Authority, acquired 4.26 crore shares, equivalent to 2.68% of Adani Green Energy, at an average cost of ₹920 per share. The total value of this transaction reached ₹39.2 billion.
Consequently, Infinite Trade and Investment's ownership in Adani Green Energy decreased from 3.37% to 0.57%. As of the end of the June quarter, the combined ownership of promoters and the promoter group constituted 56.27% of the company's shares. It is noteworthy that Qatar Investment Authority (QIA) ranks among the world's largest sovereign funds, according to insiders familiar with the matter.
Adani Green Energy Ltd (AGEL) presently operates a renewable energy capacity of 8.3 GW and has a total locked-in portfolio of 20.4 GW. The company is actively pursuing the target of reaching a capacity of 45 GW by FY30. Gautam Adani, Chairman of Adani Group, reiterated the commitment to this goal, emphasizing the company's dedication to producing cost-effective energy. On the trading front, Adani Green's share price experienced a decline of 4.69%, closing at ₹965.05 per share on the Bombay Stock Exchange (BSE) on Monday.
See also:
Builder.ai raises $250m in Series D funding
Adani Transmission sells 25.1 per cent stake in arm AEML to QIA for Rs.32.20 bn


Related Stories